225 River Centre Landing Suite M Jasper, IN 47546, Jasper, IN 47546

Café Piña is a new restaurant in Jasper, IN, with a focus on creative, seasonal, and fresh foods. Helmed by chef Claudia, who formerly worked with Wolfgang Puck catering events like the Oscars and the Grammys, Café Piña is a versatile business with so …

1825 Main Street, Ferdinand, IN 47532

The Cascade Cafe, located in Ferdinand, Indiana, is a family-owned and operated breakfast restaurant, serving home-style traditional breakfast plates, from bacon, eggs and hash browns to homemade biscuits and sausage gravy. Come enjoy a delicious break …

110 E 5th Street, Jasper, IN 47546

Nestled in Jasper's downtown square, Chocolate Bliss is an old-time candy store with a modern flair, specializing in decadent chocolates.

8 IN-145, Birdseye, IN 47513

Come get your pizzas, sandwiches & ice cream! We only accept cash or checks ONLY! NO DEBIT CARDS.

1404 N. Main, Huntingburg, IN 47542

Soft-serve ice cream and signature shakes top the menu at this classic burger and fries fast-food chain. Visit our Huntingburg location!

606 W. 6th St., Jasper, IN 47546

Counter-serve chain offering customized blended fruit drinks and smoothies, plus sandwiches and snacks.

3085 N. Newton St., Jasper, IN 47546

Dunkin' is America's favorite all-day, everyday stop for coffee, espresso, breakfast sandwiches and donuts. The world's leading baked goods and coffee chain, Dunkin' serves more than 3 million customers each day. With 50+ varieties of donuts and dozens …

160 3rd Ave, Jasper, IN 47546

Guests can tour the mill, watch the workings of the waterwheel and corn meal production, and browse for souvenir items.

1522 Newton St., Jasper, IN 47546

Enjoy some of the best hand-dipped chocolates and gourmet flavored popcorn with over sixty flavors to choose from.

410 E. 4th Street, Huntingburg, IN 47542

Start your morning with a trip to Kim's Coffee on 4th Street in downtown Huntingburg. Specialty coffees & a great atmosphere!

209 E 6th St. Jasper, IN 47546, Jasper, IN 47532

All of the options for shakes, energy bombs, teas, & coffees!

1150 Main Street, Ferdinand, IN 47532

Main Street Bistro is now OPEN! Hours are 11:00am-3:00pm Monday-Friday

503 N. Washington St., Huntingburg, IN 47542

Stop in and enjoy a variety of made-from-scratch donuts at Main's Bakery – located in the heart of historic Huntingburg, Indiana.

1102 Newton Street, Jasper, IN 47546

Midwest Cafe and Market is a locally-owned market specializing in breakfast muffins and coffee, salads, health snacks, and dietary supplements.

840 E 10th Street, Ferdinand, IN 47532

The shop will immediately captivate you with the fragrance of potpourri and scented candles, the sparkle of decorative objects, and lovely melodies.

304 E. 4th St., Huntingburg, IN 47542

Old School Cafe is located along Huntingburg's Historic 4th Street. A local eatery with unique decor showcasing local sports teams.

511 N Newtown St., Jasper, IN 47546

The Parlor MISSION We are a craft doughnut and coffee shop offering an array of unique bakery items, including our original layered doughnuts; vegan, gluten-friendly, and keto-friendly products; artisanal breakfasts; and specialty coffee.  Our goal is …

402 Jackson St. Jasper, IN 47546, Jasper, IN 47546

CRUNCH TIME! Tell City Pretzels are a famous hand twisted pretzel that is known for their unique taste and unique KRUNCH.  You can observe the baking of the pretzels right here in Jasper Tell City Pretzels originated over 100 years ago, in 1858 Call 81 …

248 E. 3rd St., STE D & E, Jasper, IN 47546

The Playce is an indoor playground and cafe providing a safe, clean, and stimulating environment for children aged eight and under to play in and explore. We offer daily passes, memberships, classes, and special events. Check out more HERE

903 N Meridian St, Holland, IN 47541

The Windmill Chill in Holland, Indiana, is a family-owned ice cream and food shop. Open seasonally from April through mid-October.

2603 N. Newton St., Jasper, IN 47546

Homemade Ice Cream – Espresso Bar – Pastries
225 River Centre Landing Suite M Jasper, IN 47546, Jasper, IN 47546
Café Piña is a new restaurant in Jasper, IN, with a focus on creative, seasonal, and fresh foods. Helmed by chef Claudia, who formerly worked with Wolfgang Puck catering events like the Oscars and the Grammys, Café Piña is a versatile business with so …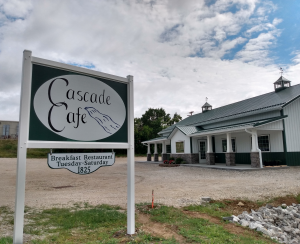 1825 Main Street, Ferdinand, IN 47532
The Cascade Cafe, located in Ferdinand, Indiana, is a family-owned and operated breakfast restaurant, serving home-style traditional breakfast plates, from bacon, eggs and hash browns to homemade biscuits and sausage gravy. Come enjoy a delicious break …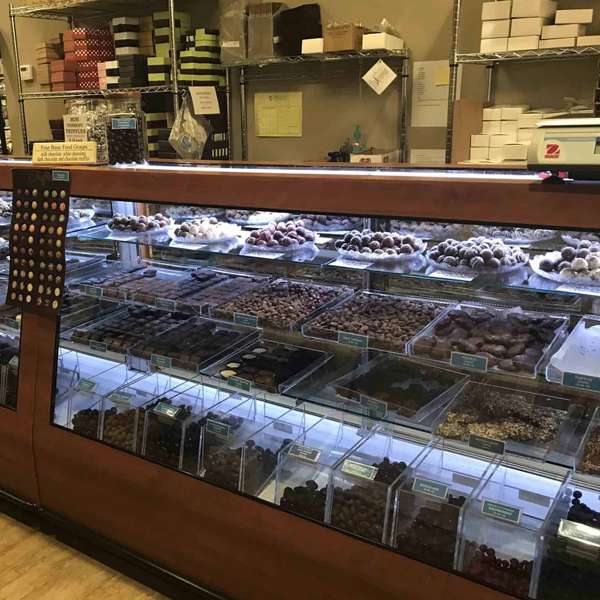 110 E 5th Street, Jasper, IN 47546
Nestled in Jasper's downtown square, Chocolate Bliss is an old-time candy store with a modern flair, specializing in decadent chocolates.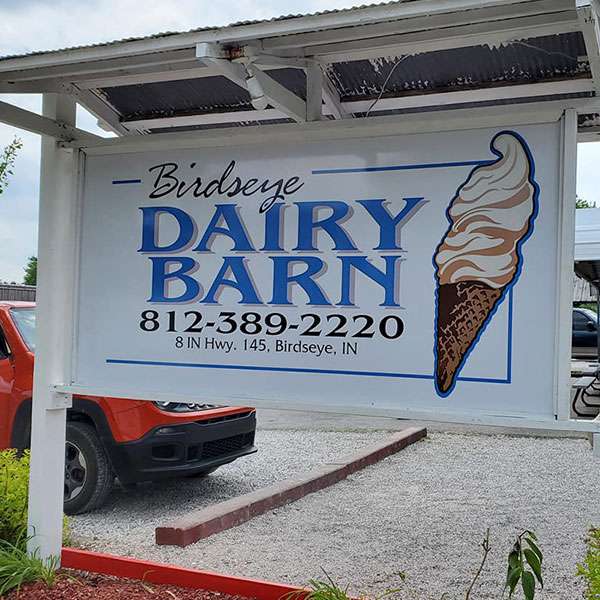 8 IN-145, Birdseye, IN 47513
Come get your pizzas, sandwiches & ice cream! We only accept cash or checks ONLY! NO DEBIT CARDS.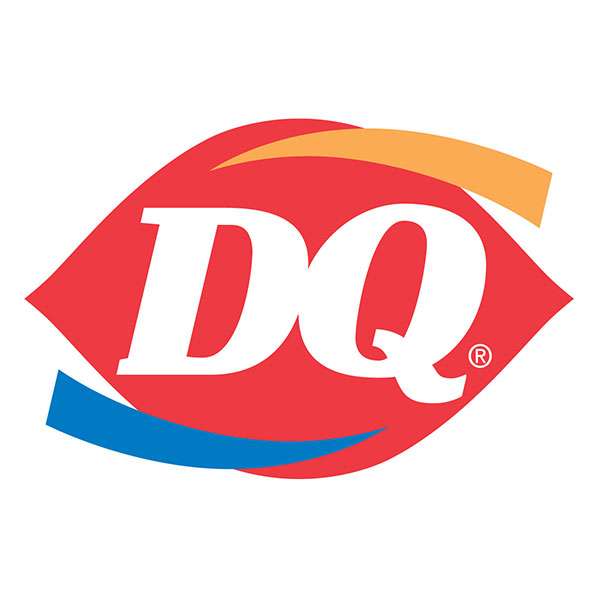 1404 N. Main, Huntingburg, IN 47542
Soft-serve ice cream and signature shakes top the menu at this classic burger and fries fast-food chain. Visit our Huntingburg location!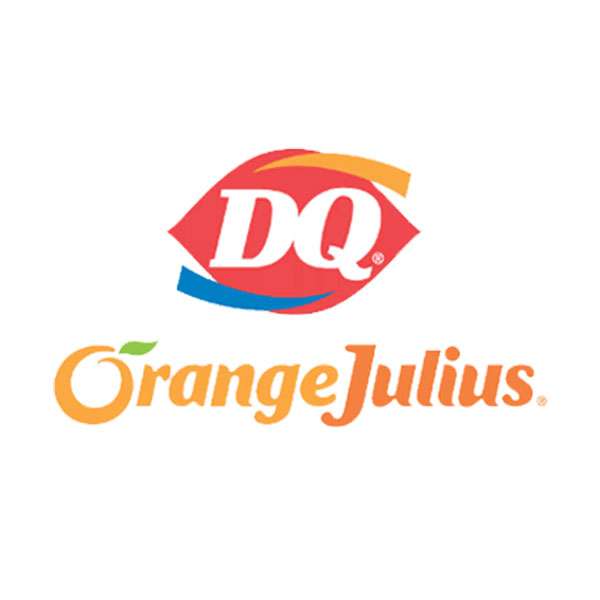 606 W. 6th St., Jasper, IN 47546
Counter-serve chain offering customized blended fruit drinks and smoothies, plus sandwiches and snacks.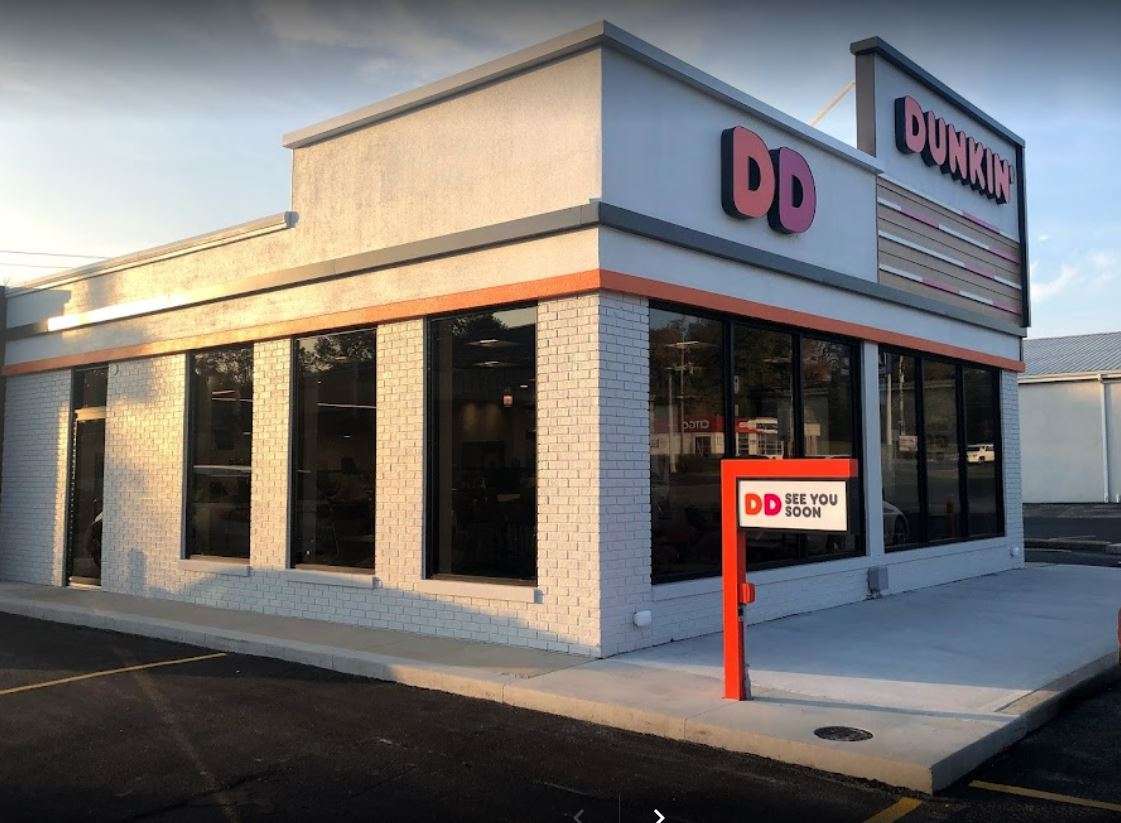 3085 N. Newton St., Jasper, IN 47546
Dunkin' is America's favorite all-day, everyday stop for coffee, espresso, breakfast sandwiches and donuts. The world's leading baked goods and coffee chain, Dunkin' serves more than 3 million customers each day. With 50+ varieties of donuts and dozens …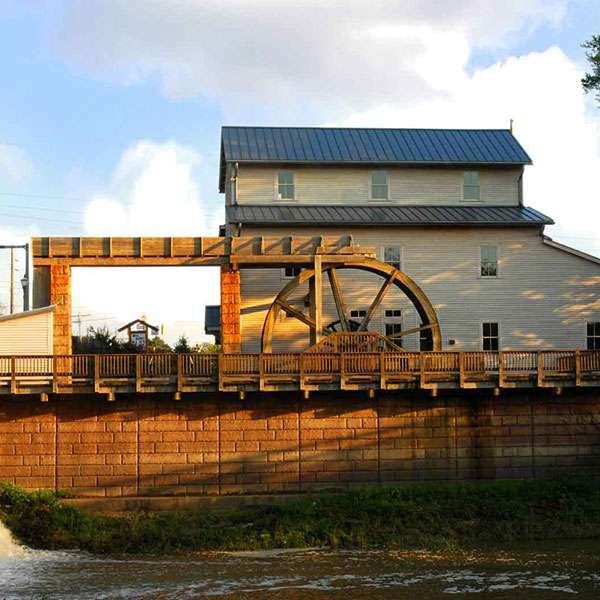 160 3rd Ave, Jasper, IN 47546
Guests can tour the mill, watch the workings of the waterwheel and corn meal production, and browse for souvenir items.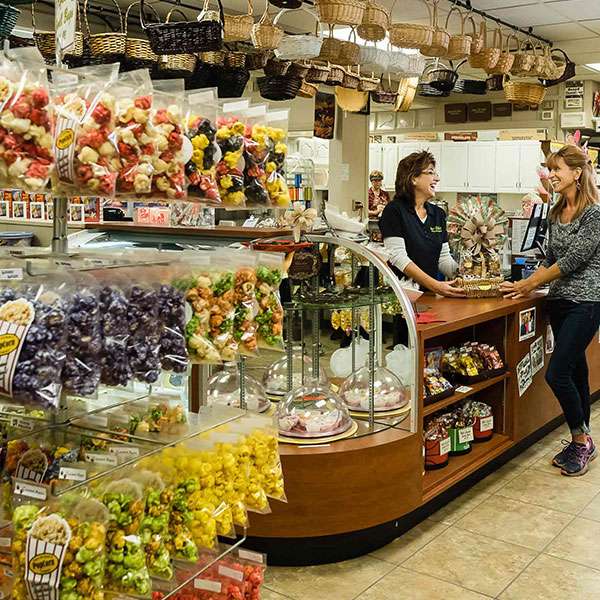 1522 Newton St., Jasper, IN 47546
Enjoy some of the best hand-dipped chocolates and gourmet flavored popcorn with over sixty flavors to choose from.
410 E. 4th Street, Huntingburg, IN 47542
Start your morning with a trip to Kim's Coffee on 4th Street in downtown Huntingburg. Specialty coffees & a great atmosphere!
209 E 6th St. Jasper, IN 47546, Jasper, IN 47532
All of the options for shakes, energy bombs, teas, & coffees!
1150 Main Street, Ferdinand, IN 47532
Main Street Bistro is now OPEN! Hours are 11:00am-3:00pm Monday-Friday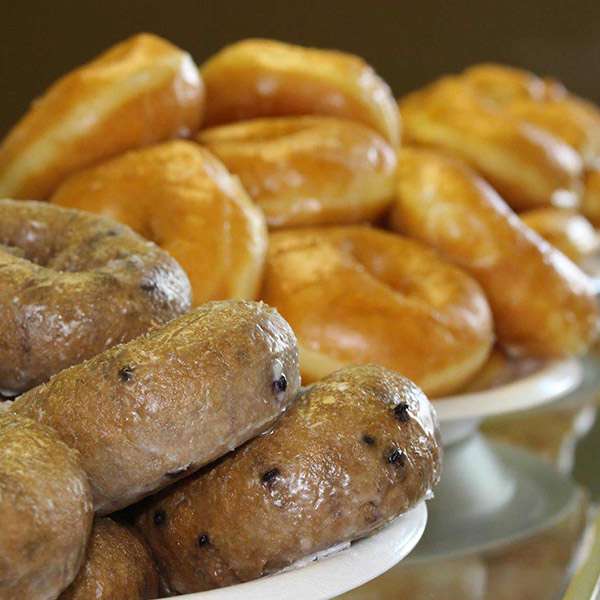 503 N. Washington St., Huntingburg, IN 47542
Stop in and enjoy a variety of made-from-scratch donuts at Main's Bakery – located in the heart of historic Huntingburg, Indiana.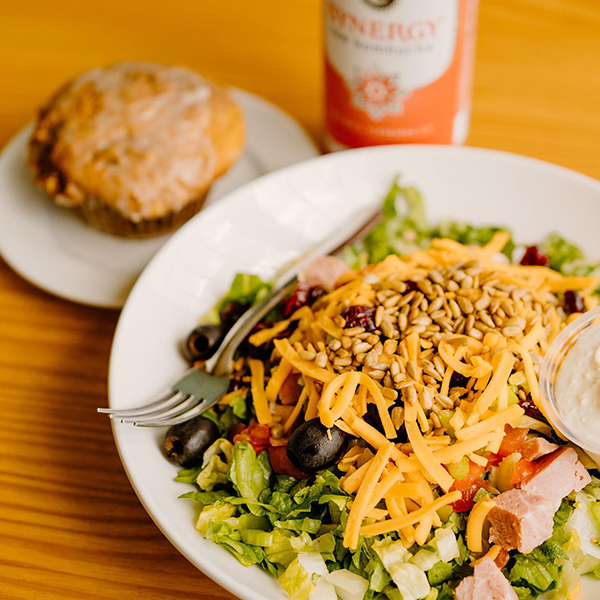 1102 Newton Street, Jasper, IN 47546
Midwest Cafe and Market is a locally-owned market specializing in breakfast muffins and coffee, salads, health snacks, and dietary supplements.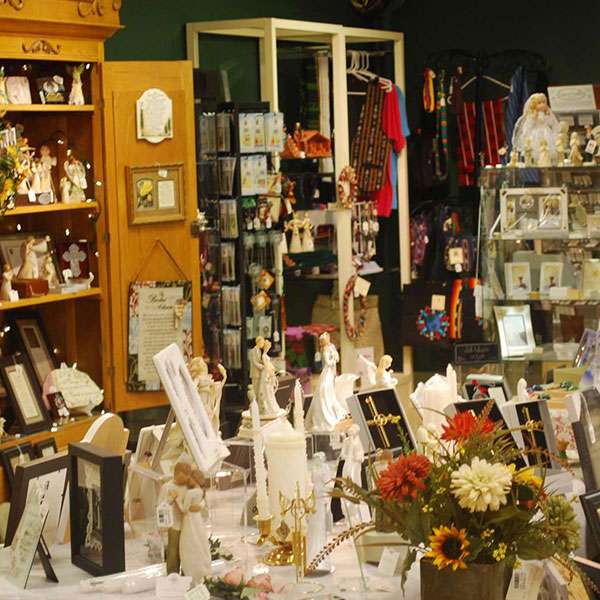 840 E 10th Street, Ferdinand, IN 47532
The shop will immediately captivate you with the fragrance of potpourri and scented candles, the sparkle of decorative objects, and lovely melodies.
304 E. 4th St., Huntingburg, IN 47542
Old School Cafe is located along Huntingburg's Historic 4th Street. A local eatery with unique decor showcasing local sports teams.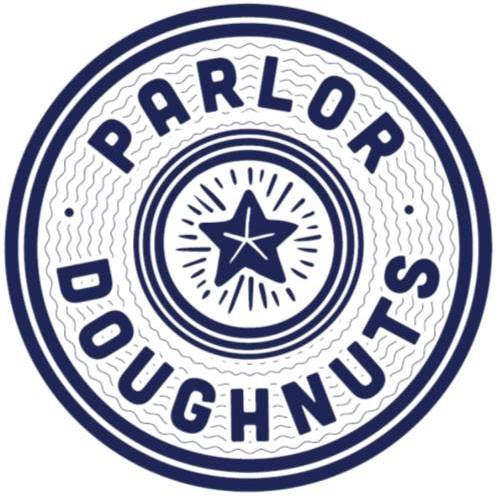 511 N Newtown St., Jasper, IN 47546
The Parlor MISSION We are a craft doughnut and coffee shop offering an array of unique bakery items, including our original layered doughnuts; vegan, gluten-friendly, and keto-friendly products; artisanal breakfasts; and specialty coffee.  Our goal is …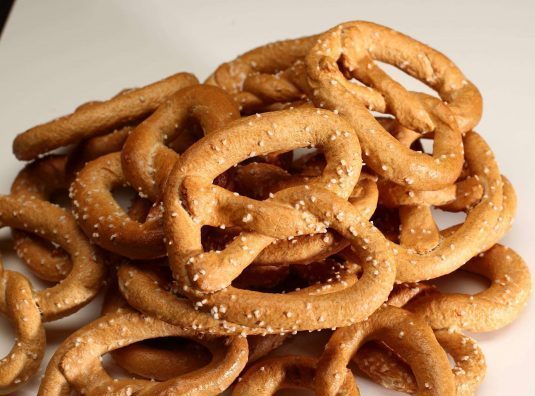 402 Jackson St. Jasper, IN 47546, Jasper, IN 47546
CRUNCH TIME! Tell City Pretzels are a famous hand twisted pretzel that is known for their unique taste and unique KRUNCH.  You can observe the baking of the pretzels right here in Jasper Tell City Pretzels originated over 100 years ago, in 1858 Call 81 …
248 E. 3rd St., STE D & E, Jasper, IN 47546
The Playce is an indoor playground and cafe providing a safe, clean, and stimulating environment for children aged eight and under to play in and explore. We offer daily passes, memberships, classes, and special events. Check out more HERE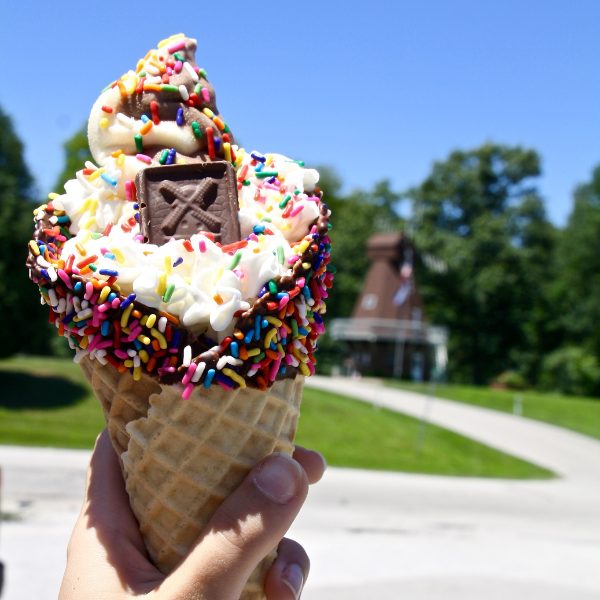 903 N Meridian St, Holland, IN 47541
The Windmill Chill in Holland, Indiana, is a family-owned ice cream and food shop. Open seasonally from April through mid-October.
2603 N. Newton St., Jasper, IN 47546
Homemade Ice Cream – Espresso Bar – Pastries