Create a memory in Dubois County!
Dubois County offers a unique destination where people can create memories to last a lifetime.
Explore the rolling hills of Southern Indiana. Enjoy family-fun festivals, specialty & antique shopping, delicious local cuisine, a tourist train, excellent lodging, and much more!
For unique entertainment, ride in style by jumping aboard the "Spirit of Jasper" Train. You can also lighten your day with happy sounds from around the world at Dr. Ted's Musical Marvels. In addition, connect with nature while enjoying lunch with a Patoka lake cruise.
Historic attractions are in abundance with listings on the National Register of Historic Places. In fact, 20 churches are over 100 years old. See history come back to life at the Dubois County Museum, with over 47,000 sq. ft of exhibits designed to inspire.
Be awed with grand attractions! An example being the Monastery Immaculate Conception, known as the Castle on the Hill. It is home to one of the largest communities of Benedictine women.
Delicious cuisines await your arrival! From American to more ethnic, we have what your tastebuds are looking for. In fact, many of our restaurants are listed on the Indiana Foodways Culinary Trail. For a complete list, click here.
Our county is geographically centered between casinos, coasters and caves, Amish and Abe (Lincoln); is connected to culture, recreation, arts and architecture; and is your complete getaway.
Mission Statement
The fundamental mission of the Dubois County Visitors Center & Tourism Commission is to invite people to be our guests, encourage them to stay and to return again. This is accomplished by showcasing our heritage, highlighting our family-oriented destinations, building cooperation with surrounding communities, and spreading our welcoming spirit, thus enhancing the social and economic growth of the area. – Adopted November, 2006
Vision Statement
"We are committed to creating a memory by demonstrating a welcoming spirit and sharing our passion for hospitality to all visitors exploring our heritage and attractions."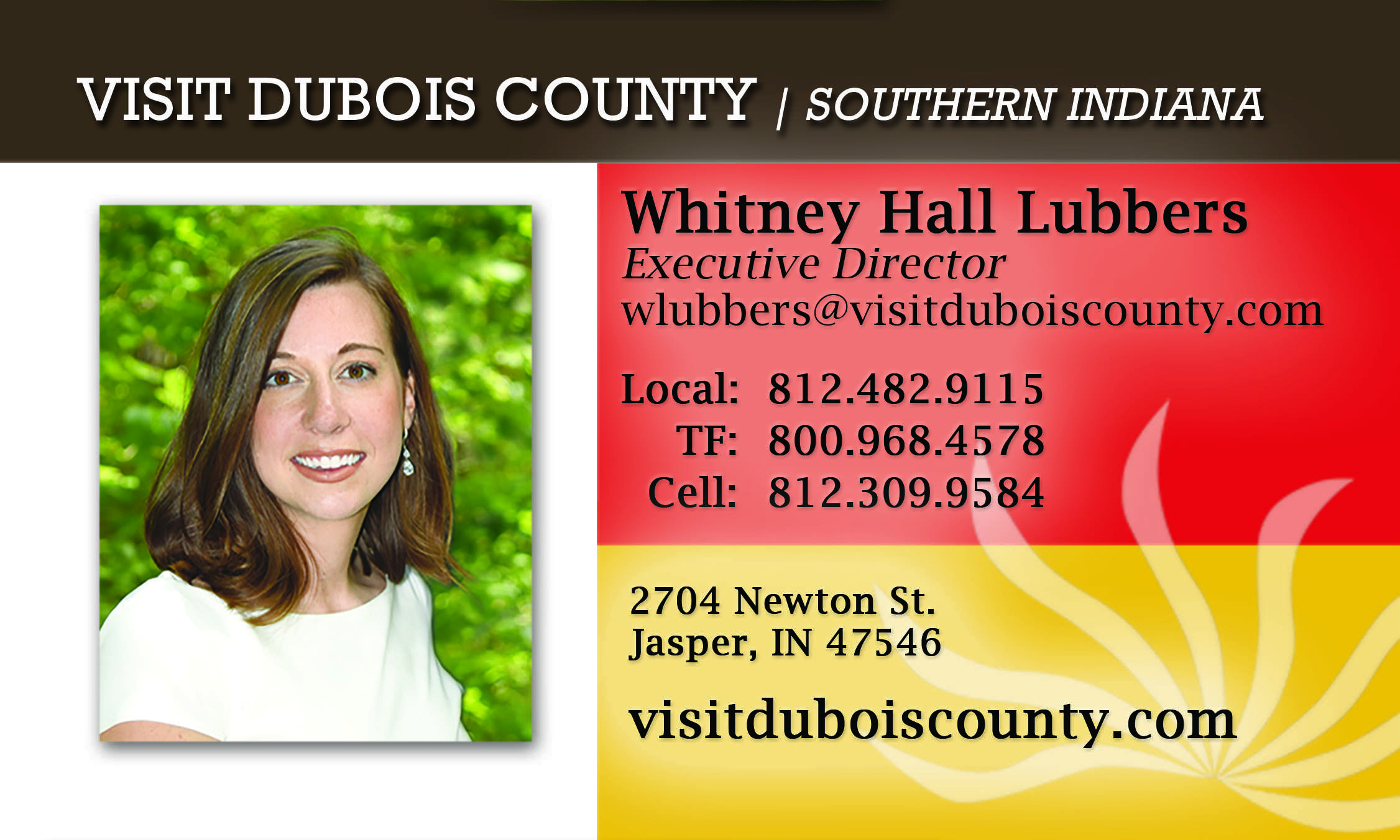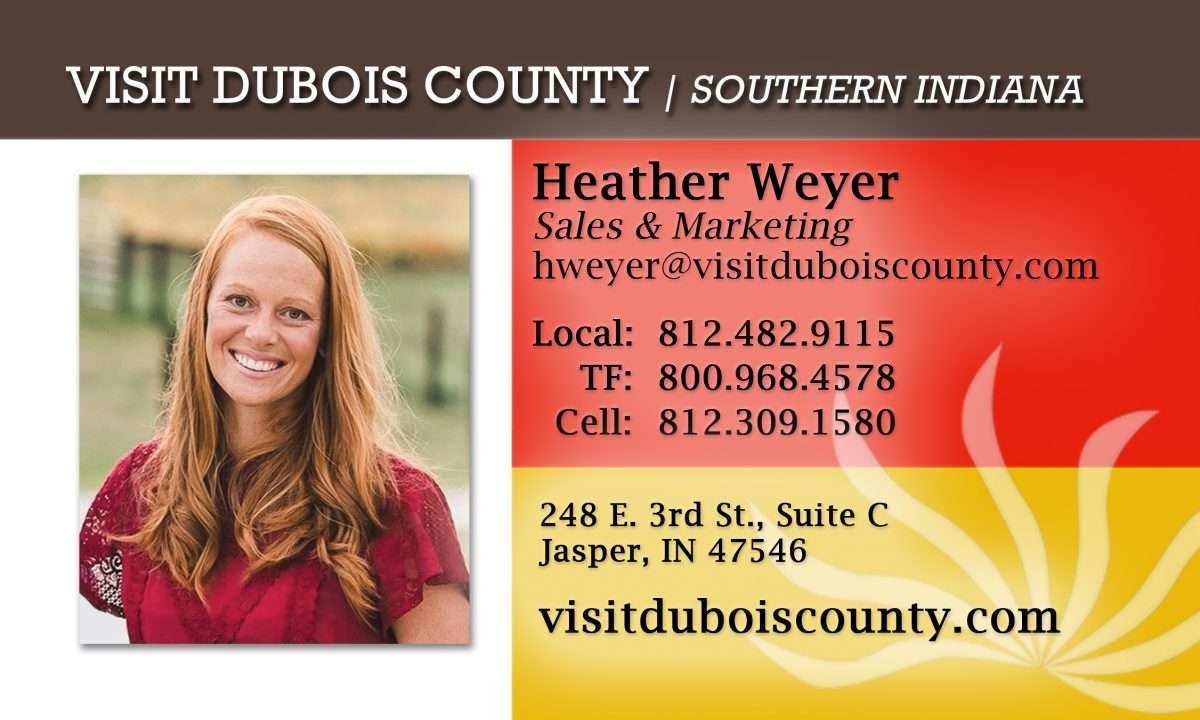 Board Members:
Diane Hoppenjans, President
Gail Hettinger, Vice President
Jim McFaul, Treasurer
Kurt Vonderheide, Secretary
Mary Klem
Rachel Steckler
Chris Tretter
Hemang Shah, Advisory Member