The scenic beauty of the Ferdinand State Forest allows for a peaceful get-a-way with nature. This 7,640-acre area includes primitive camping (available for a fee), picnic areas, shelter houses, grills, playground, fishing, hiking, boating, swimming, boat ramp, restrooms, dressing facilities, showers, hunting, a swimming beach, and horseshoe pits.
The swimming beach is available from the Saturday of Memorial Day weekend through Labor Day.
The state forest offers a variety of outdoor recreation opportunities, but the beach area and hiking trails are particularly special. Soothingly calm and picturesque, the beach area and trails are excellent places to unwind and reconnect with nature.
This place has brought so many happy memories into my family's life. Always a great place to escape the daily grind and experience nature. We love taking the kids to swim here and the campgrounds are fantastic. 
Ferdinand State Forest Beach
The beach area in Ferdinand State Forest is a hidden gem of Southern Indiana. The small lake surrounded by trees and hills provides stunning views and a quiet atmosphere. The crystal-clear water is perfect for swimming, refreshing on a hot summer day, while the sandy beach is excellent for sunbathing and relaxing. If you prefer to stay active, the beach area offers a variety of water activities such as paddleboating, kayaking and canoeing. The lake isn't huge, but the area situated around it is quite large, so there's plenty of room for a picnic or games if you come with family or friends.
Hiking at the Ferdinand State Forest
Ferdinand State Forest's hiking trails offer a tranquil escape from the hustle and bustle of everyday life. The trails are well-maintained, making them suitable for a range of hiking abilities and perfect for family hiking. For an easy and peaceful hike, try the Outer Loop Trail, which is a 1.5-mile loop that offers beautiful views of the nearby hills and forests. For a more challenging hike, try the Turtle Pond Trail, which is steeper and overlooks ridges and ravines. All the trails offer countless opportunities to unwind, relax and immerse yourself in nature.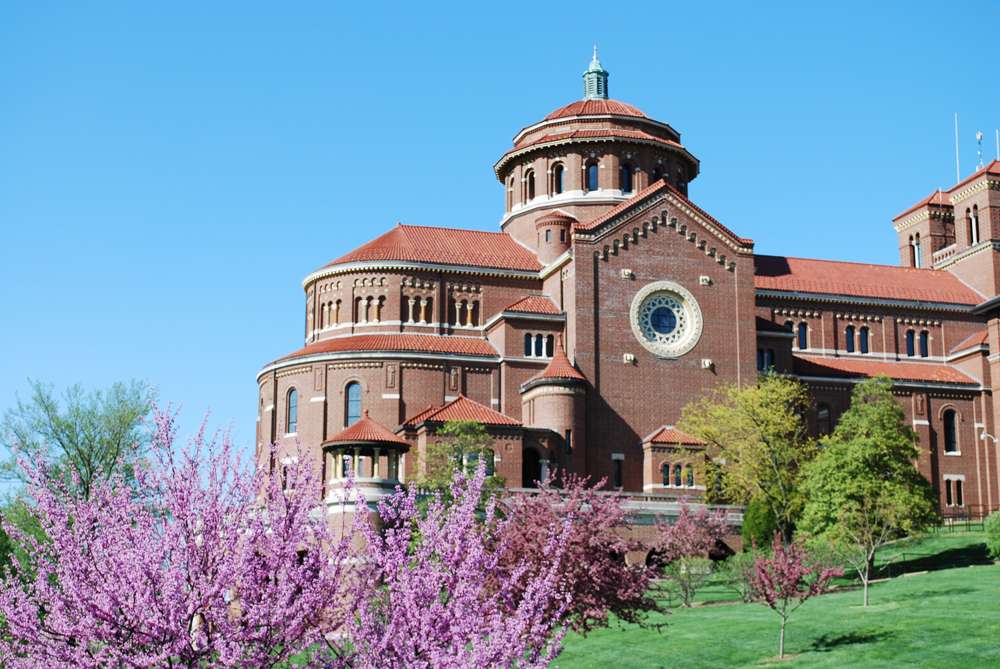 Also, in the Ferdinand area don't miss these things to do! Stop at the Ferdinand Monastery. The grounds and the architecture are amazing. Pictures don't do this place justice.  You may also want to stop by Traditional Arts Today for some locally crafted items.   Also located nearby is the Birdseye Dairy Barn, known for their amazing ice cream cones featuring a variety of different falvorbursts!
Stay Up to Date
Sign up below to receive our eNewsletter and stay up to date on the latest events and happenings in Dubois County!
The Buzz…
Read our most recent blog articles
Stay With Us!
Dubois County is home to affordable hotel stays for the perfect family vacations, charming bed & breakfasts for romantic weekend getaways and unique airbnb stays!
Request A Visitors Guide
The official Dubois County Visitors Guide is your go-to resource for all there is to discover in southern Indiana. Did you know we mail a FREE guide upon all online requests?