If you are a golfer, you know a secret that non-golfers don't understand: no two rounds of golf are the same and no two golf courses are the same either.
Every time you step onto the first tee box at a course, you get something different. Ponds and creeks automatically increase the difficulty of a shot.  Natural grasses and heath boundaries lead to shots you NEVER want to take.
Filled with courses that rise to that balance of beauty and challenge, your next great golf story could be Dubois County and the surrounding southern Indiana area.
Get ready to tee off – here is a glimpse of some of those courses.
First up is Sultan's Run Golf Club.  Located in Jasper, Indiana, this 18-hole golf course is breathtaking.  Sultan's Run offers many features that are unique compared to other public golf courses, including, top acclaim!  Sultan's Run totes the following designations:
In 2023 Sultan's Run was ranked 23rd in Staff Friendliness
2023 Sultan's Run ranked 24th in Off-Course Amenities
"Most dramatic signature hole in the state of Indiana."
For 2022, Sultan's ranked in the top 50 Top Golf Courses in the nation, receiving the 44th overall ranking and 21st ranking for layout of 3,421 public and semi-private courses across the United States by members of the NBS Universal GolfPass.
One of the 10 Must Visit Golf Destinations in the Midwest in 2021
One of the Top Courses to Play Indiana by Golfweek Magazine (#1 Course to Play in Indiana in 2015, #8 in 2020, and #6 in 2019)
"2015 Golf Course of the Year" for Indiana by the INGCOA.
Sultan's Run Golf Club will be hosting the Senior LPGA this year. June 29-July 1st. "Sultan's Run is thrilled to be counted among 250 of more than 15,000 golf courses nationwide who have the distinction of hosting a professional golf tournament," said Chris Tretter, Co-Owner of Sultan's Run Golf Club. "We appreciate the Tour's trust in our quality and capability. We look forward to showcasing our community, our premium course and our hospitality to players and spectators from far and near."
You will be amazed by all the challenges this golf course has to offer.  You will go from lush, wooded grounds to swift peaks and valleys. After playing, the Clubhouse offers a relaxing space with a scenic view and features a Pro Shop, Bar & Grill with an Executive Chef, a banquet space, and a patio overlooking the waterfall on hole #18. Once experiencing the course, you will no doubt be coming back year-after-year to take it in once again. In addition, some new entertainment and lodging options are in the horizon so be sure to look for updates.
The second golf course in Jasper, Indiana is Buffalo Trace Golf Course, just two miles from Sultan's Run. This is another 18-hole golf course that specializes in well-manicured greens.  This course is a municipal golf course with an 'open to the public 'guest policy.  The back nine on this course is tight.  You may want to keep that driver in your bag unless you can hit it straight.  This course, like Sultan's Run offers many challenges as well.
The third golf course located in Dubois County is Huntingburg Country Club.  Even though it's a Country Club, it is still open to the public.  One unique thing about this nine-hole golf course is they are the only course in the area that ends with two par threes!  This golf course is easy enough for the beginner, but tough enough for the most seasoned player.  They also have a bar with limited food offerings welcome to the public.
Stepping just outside Dubois County you can enjoy many other courses.  You can play 18 holes at Christmas Lake Golf Course, known for its rolling hills, valleys, and sparkling lakes.  This course is open to the public and includes a driving range, Golf Shop, and a restaurant.  If you want a top-tier golfing experience, you can go to French Lick and play at the famous Pete Dye Golf Course that sits at the highest peak in southern Indiana or Donald Ross Golf Couers.  Donald Ross course will take you back in time and experience the game the way it was meant to be played.  This course features 80 bunkers.  Thirty-five of these bunkers are original to the course that was constructed in 1917.  Just 27 miles northwest of Jasper, you will find Country Oaks Golf Course.  The quaint, 18-hole course offers a unique golfing experience with its farmhouse replica Club House, livestock barn, and silo storage area.
After a round of golf, you may want to relax or take in a few sites.  Dubois County has a lot to offer.  From dinning options, breweries, arts & culture, or just shopping around.  We have it all.  Click on the link below to see what all is going on in Dubois County!
What to know before you go:
Sultan's Run, Donald Ross, and Pete Dye all have dress codes, so be sure to wear the right attire.
Twilight rate at Sultan's Run begins at 2 pm Eastern Time (1 pm Central). Plus, be sure to make sure you state if you are over the age of 55 or an active military member – you could receive some special rates.
Check out local hotel properties that offer golf package pricing by clicking on the image below! 
Stay With Us!
Dubois County is home to affordable hotel stays for the perfect family vacations, charming bed & breakfasts for romantic weekend getaways and unique airbnb stays!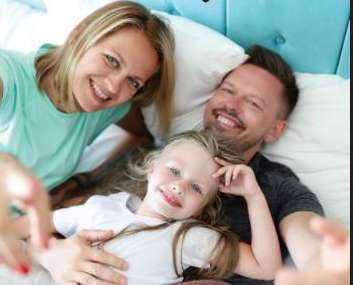 Request A Visitors Guide
The official Dubois County Visitors Guide is your go-to resource for all there is to discover in southern Indiana. Did you know we mail a FREE guide upon all online requests?