100 3rd Ave Jasper, IN 47546, Jasper, IN 47546

The Alexander School has a 100-year history preceding the current structure. First built in 1820, it was one of the first three schools in Dubois County. Originally, it sat near the present Shiloh Church and was known as the Shiloh School. It was moved …

533 Main Street Jasper, IN 47532, Jasper, IN 47546

American Mercantile offers a wide range of handcrafted + sustainable goods for men. From casual clothing, men's care, luggage, leather products, books, & gifts. Rooted in God + Country we are proud to open our doors to you!

841 E 14th St, Ferdinand, IN 47532

Benedictine Hospitality Center provides comfortable, clean, and simple accommodations in a beautiful, serene setting at reasonable rates.

225 River Centre Landing Suite M Jasper, IN 47546, Jasper, IN 47546

Coming soon Café Piña is a new restaurant in Jasper, IN, with a focus on creative, seasonal, and fresh foods. Helmed by chef Claudia, who formerly worked with Wolfgang Puck catering events like the Oscars and the Grammys, Café Piña is a versatile busin …

11896 U.S. 231, Dale, IN 47523

This one-of-a-kind museum offers a colossal collection of restored mechanical musical instruments from around the world.

203 South Cherry St., Huntingburg, IN 47542

The Dubois County Bombers play high-quality contemporary baseball in a throwback setting at historic League Stadium.

312 N. Main Street, Huntingburg, IN 47542

Fry'D is serving up epic fries, custom burgers, and savory wings! Throw some axes at Chop'd!

452 East Christmas Boulevard, Santa Claus, IN 47579

Holiday World & Splashin' Safari is a family theme park and water park combo located in the nearby town of Santa Claus.

122 E 8th Street Jasper, IN 47546, Jasper, IN 47546

Hoosier Blooms has you covered when it comes to flowers.  They are locally grown and hand-cut flowers.  Beautiful blooms right from the farm to your home. They offer subscription services and delivered/pick-up bouquets, sympathy, prom, wedding, and fre …

1355 Vine St. Jasper, IN 47546, Jasper, IN 47546

HTK Airsoft operates in 50,000 sq feet of indoor playing arena which operated as a factory in the past, and features three levels. The top two levels are set up as different scenarios with engaging obstacles, and many rooms in which to host scientific …

203 South Cherry St., Huntingburg, IN 47542

Built in 1894 and renovated in the early 1990s, this historic stadium served as home field to the Rockford Peaches in "A League of Their Own"

951 College Ave, Jasper, IN 47546

The 675-seat theater offers some of the highest quality professional performing arts events & programs currently on tour at affordable prices.

160 3rd Ave, Jasper, IN 47546

Guests can tour the mill, watch the workings of the waterwheel and corn meal production, and browse for souvenir items.

100 3rd Ave, Jasper, IN 47546

Jasper Community Arts is housed in the Thyen-Clark Cultural Center and features 3 art galleries showcasing throughout the year.

15032 E County Rd 1500, Lincoln City, IN 47552

Lincoln Amphitheatre 15032 N County Rd 300 East Lincoln City, IN 47552 Located in Spencer County, just south of Dubois County, Lincoln Amphitheatre hosts concerts & plays for visitors to enjoy!

802 E 10th St, Ferdinand, IN 47532

Known as the "Castle on the Hill", the Monastery, founded in 1867, is home to one of the nation's largest communities of Benedictine women.

2991 North Dillard Rd, Birdseye, IN 47513

Enjoy a scenic cruise aboard the Patoka Voyager on beautiful Patoka Lake, Indiana's second-largest reservoir.

7520 W. 900 S. Holland IN 47541, Holland, IN 47541

Pretty Bird Farms specializes in fresh cut flowers located in Holland, IN. They offer flower bouquets at their roadside stand, local farmers markets, U- Picks on select dates, and special orders as requested. U-pick mixed variety flowers and admission …

402 McCrillus St. Jasper, IN, Jasper, IN 47546

Puzzles & Padlocks escape room is the Jasper's first escape room.  All of the rooms are family friends.  Whether you are looking for a fun family activity, a night out with friends, or a corporate team building activity this will give you a memorab …

393 3rd Ave, Jasper, IN 47546

This premiere restaurant has gained an international reputation for its authentic German and American cuisine.

201 Mill St, Jasper, IN 47546

Spirit of Jasper Train & Depot was recently named by Midwest Living Magazine as #3 in the Top Ten Best New Places to Eat, Play & Stay!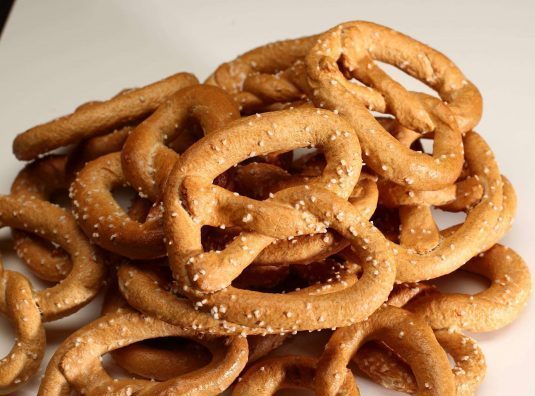 402 Jackson St. Jasper, IN 47546, Jasper, IN 47546
CRUNCH TIME! Tell City Pretzels are a famous hand twisted pretzel that is known for their unique taste and unique KRUNCH.  You can observe the baking of the pretzels right here in Jasper Tell City Pretzels originated over 100 years ago, in 1858 Call 81 …
517 Main Street, Jasper, IN 47546
The Astra is a historic theater in Jasper, Indiana, featuring musical performances, movies, events, and more.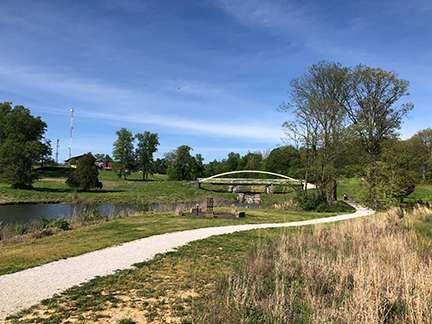 800 West 15th Street, Jasper, Indiana 47456
The Parklands of Jasper is a 75-acre major urban renewal endeavor that turned a golf course and surrounding woodlands into a natural destination.
100 3rd Ave, Jasper, IN 47546
Home to Jasper Community Arts & the Jasper Public Library, this beautiful venue is available to rent a variety of spaces.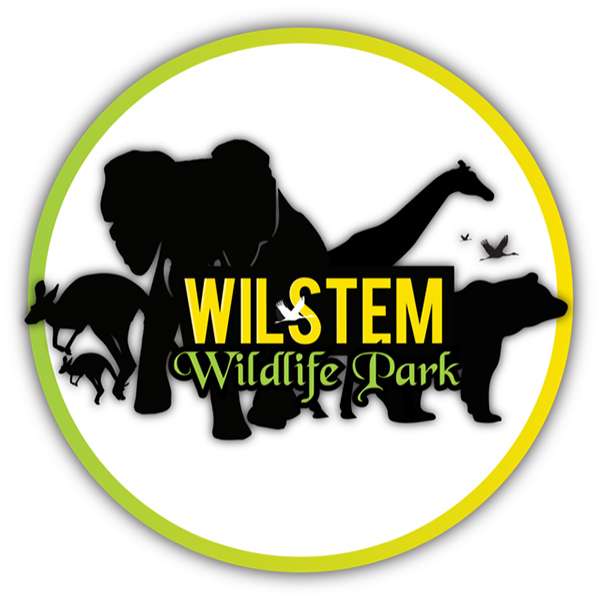 4229 US-150 W, Paoli, IN 47454
Wilstem Wildlife Park 4229 US-150 W Paoli, IN 47454