Music Festivals of all Genres
Jazz, Polka, Country, Latino, Folk, Blues…Experience it all in Dubois County
Music lovers be prepared to make some trips to the rolling hills of southern Indiana to relax in the small towns that feature BIG musical talent in a wide range of genres. Jazz, Polka, Country, Latino, Folk, Blues, Symphony Orchiestra… Experience it all and more in Dubois County.
Dubois County is typically known for its strong German heritage, as the wood capital of the world or being known for its nationally headquartered corporations, including Jasper Engines & Transmissions, Kimball International, Best Home Furnishings, and OFS. What most don't know, is Dubois County hosts music festivals featuring a wide variety of genres throughout spring, summer and fall, inviting music lovers to experience the many forms of live musical entertainment.
Nestled among the rolling hills and fields of southern Indiana, bring the kiddos to enjoy the Ferdinand Folk Festival, a family and environmentally friendly (and FREE) event on the lawn of Ferdinand, Indiana's 18th Street Park.
The popular event takes place Saturday, September 16, 2023 providing a unique opportunity for people from the region to share a day of live music, art, and environmental/wellness eudcation. Kids can enjoy activities, interactive performances, inflatables and the playground.
In 2023 the Heartland Half Marathon, 5K, Team Challenge & Kids Fun Run will be taking place early Saturday morning in Ferdinand.  Start your day with a run through the beautiful countryside, featuring historic attractions along the route followed by a relaxing afternoon in the park listening to live music and enjoying beverages!
For more information visit Ferdinandfolkfestival.com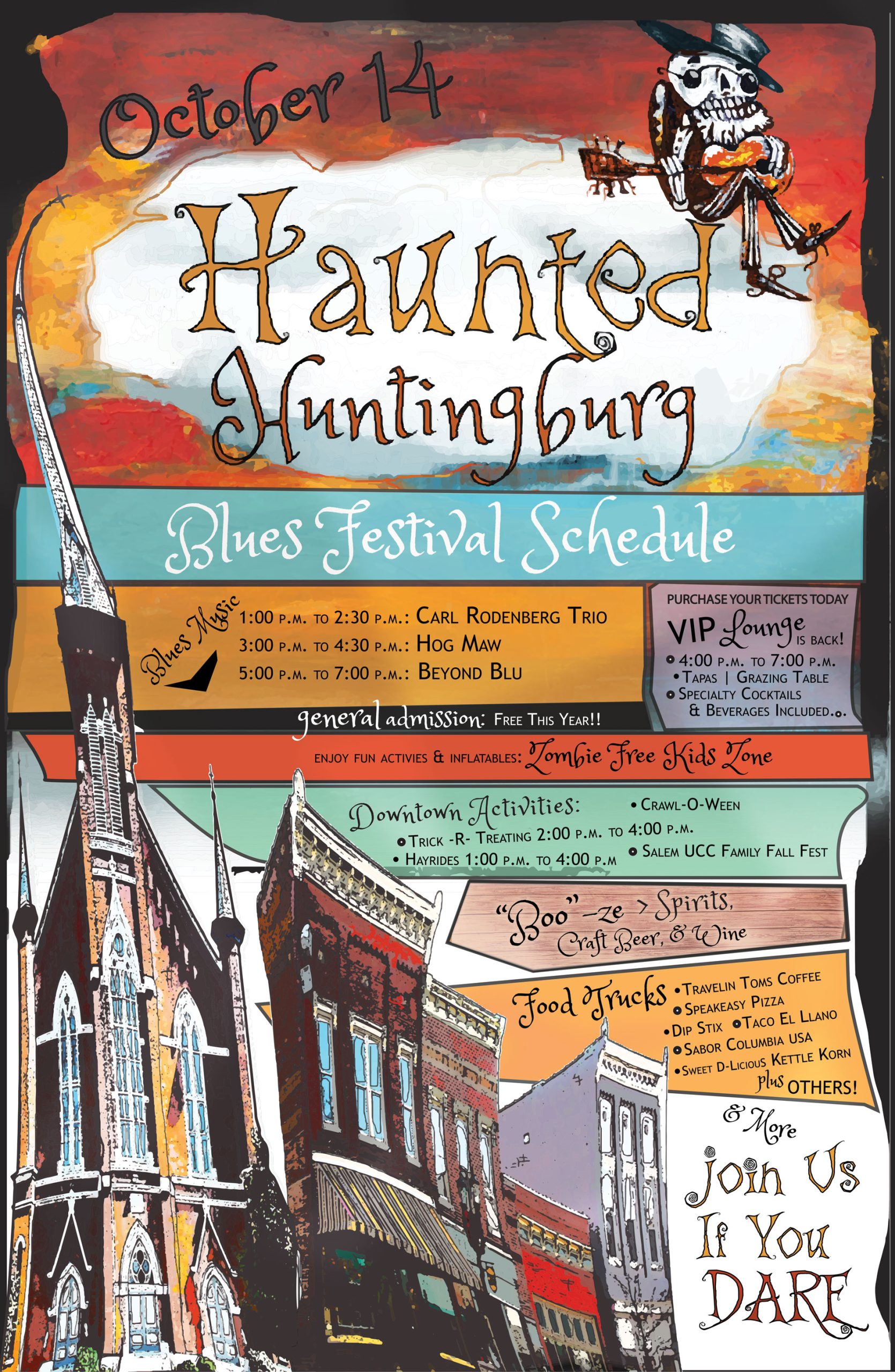 Haunted Huntingburg Blues Festival
Save the date, October 14, 2023! With the slogan of "Join Us if You Dare," the Haunted Huntingburg Blues Festival is a frightfully good time featuring four talented blues ensembles, kids activities and inflatables, food trucks, and some liquor in the form of wine and craft beer sampling.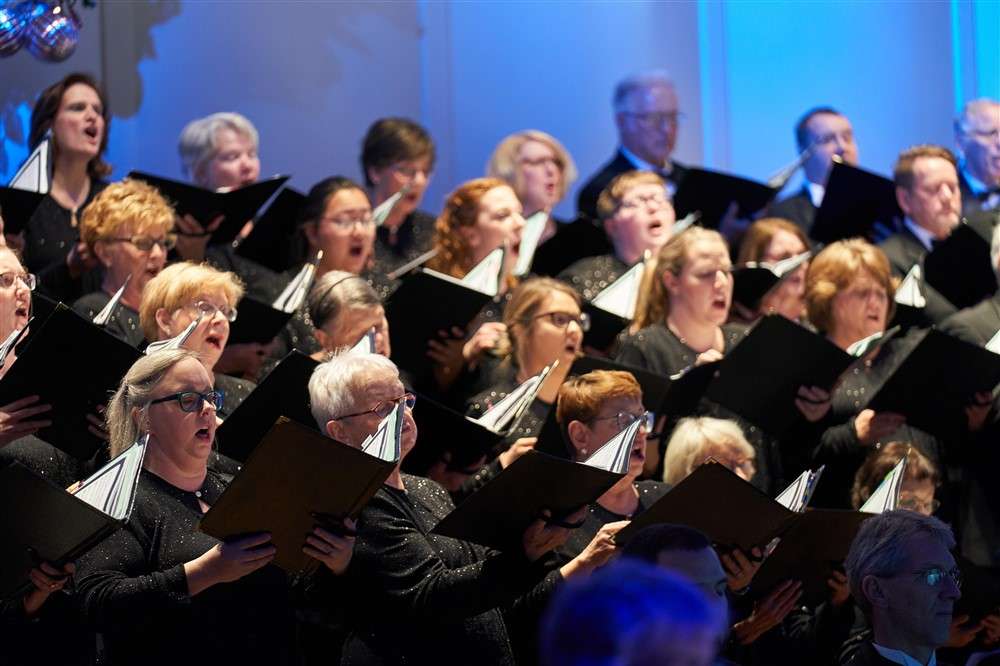 Symphony Orchestra
The Ferdinand Christkindlmarkt is spread in six markt locations throughout the charming "Barvarian-like" village. Held November 18-19, the markt features over 200 lavishly decorated booths spilling over with quality hand-created items, antiques, art, Christmas wares, delicious regional food and wine, live entertainment, a free concert, free tours and so much more.
Talented members of the Evansville Philharmonic Ensemble perform at the "Sounds of the Season" Concert, featuring beautiful, seasonal selections and traditional Christmas carols.  The concert takes place Saturday from 7:00 – 8:00 p.m. EST at the Monastery Immaculate Conception.  As there is no admission, a freewill offering is encouraged.
For more information on the Christmas event visit FerdinandChristkindlmarkt.com.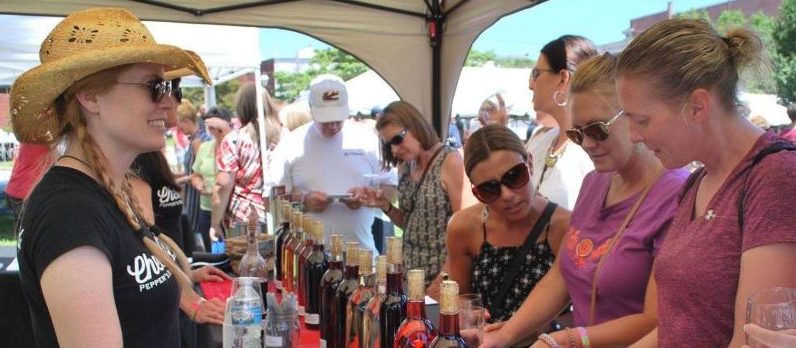 Event Highlights: The Garden Gate Festival features popular southern Indiana wineries and breweries offering samples with the option of purchasing wine and beer by the bottle, growler or by the glass. Talented jazz ensembles will take stage, creating a cool and relaxed environment while sipping on your favorite beverage of choice. Also taking place April 27th on Historic Huntingburg 4th Street is the Huntingburg Kiwanis Car Show! Before you enjoy the festival, stop by to check out all the classic cars on display!
Music Venues in Dubois County
MIXED GENRES
Enjoy Market Street Park for the music event series, "Fourth Fridays," appropriately named with being right off of Huntingburg's historic Fourth Street and taking place the fourth Fridays of the months of May, June, July, and August. Check back in for musicians in 2024.
POLKA
In the first weekend in August, accordion notes can be heard as the polka band gets in full swing for the largest attended festival in the county – the Jasper Strassenfest – with the four-day street festival taking place August 3-6, 2023.
Brats, lederhosen, polka music and parades–just some of what you will experience at the annual Jasper Strassenfest. Known as one of Indiana's finest festivals and recently featured on the front cover of the Indiana Festival Guide, the Jasper Strassenfest is a family-friendly street festival celebrating the area's rich German heritage.
Features include Parades, an open-air Biergarten (beer garden), Polka Masses, Arts Festival, carnival rides, hot air balloon race, bed race, Autolauf scavenger hunt, a variety of musical entertainment and performances and dozens of unique events for youngsters and those young at heart.
Bring your appetite for the variety of food vendors! This annual, well-known German festival celebrates Jasper's German heritage and is known for its great food and lively atmosphere. For more information, visit www.jasperstrassenfest.org.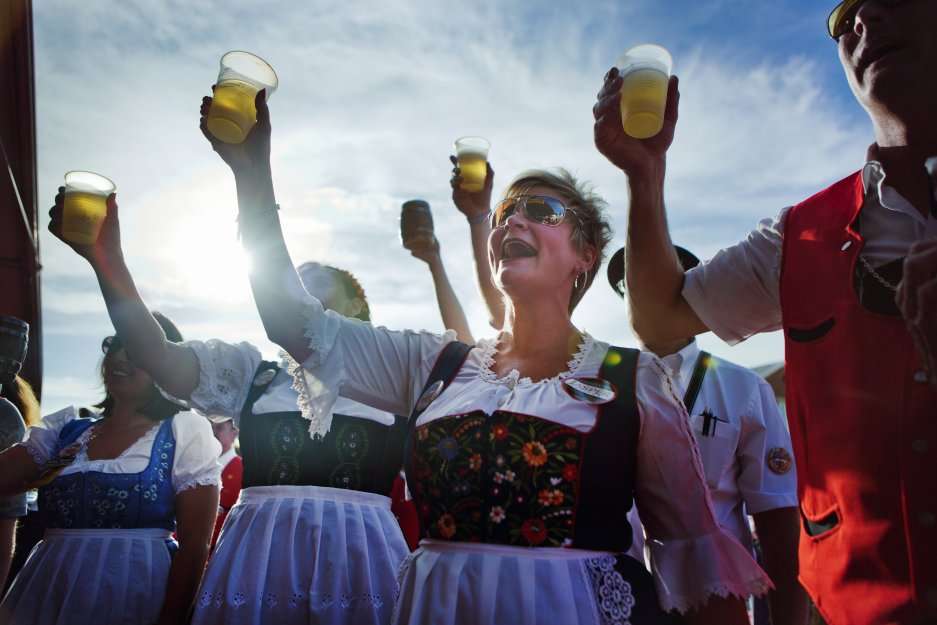 Days Until The Strassenfest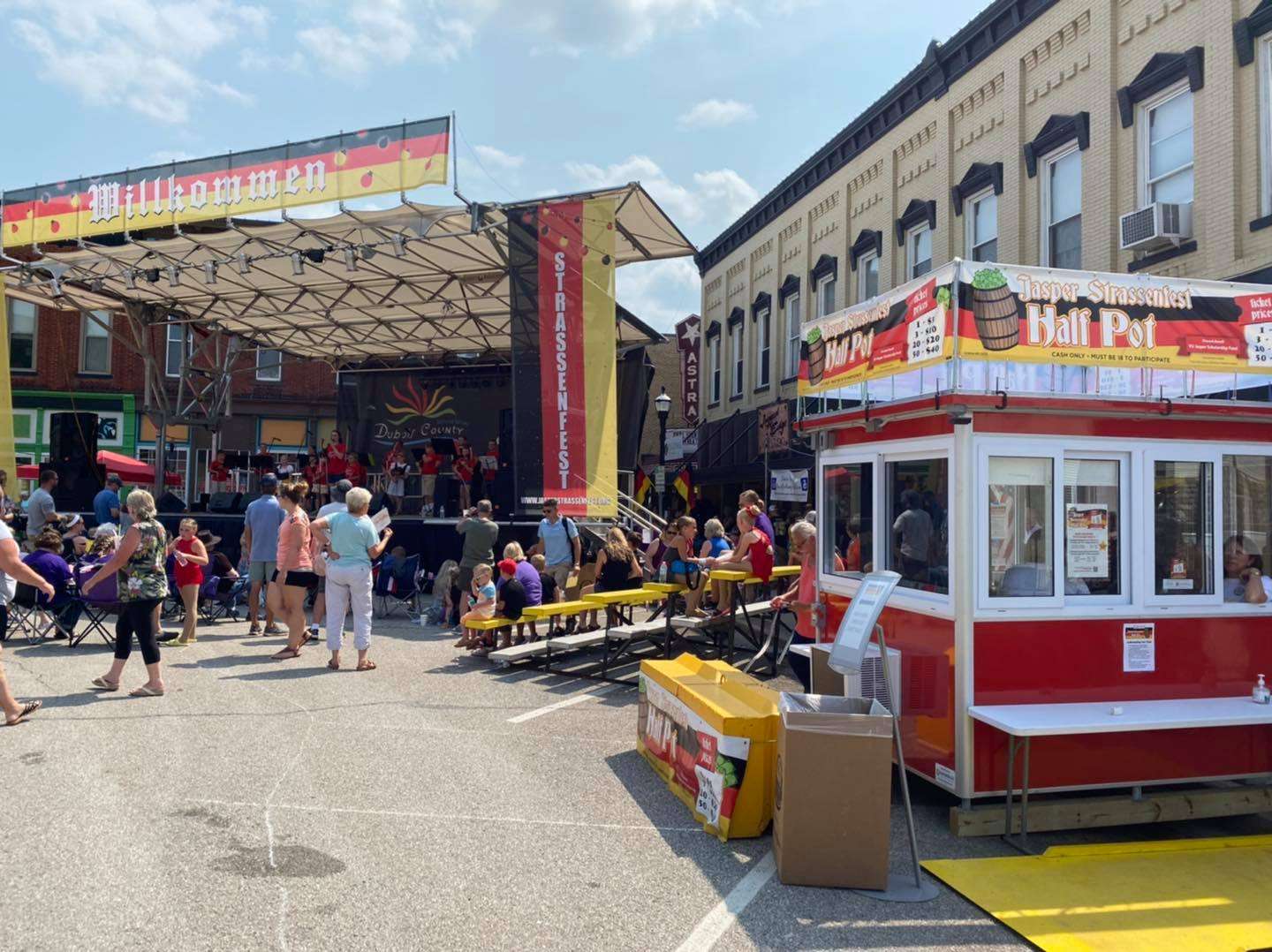 Red, White and Brauen (RWB) Music Festival
Save the Date: August 24, 2024
[Jasper, Indiana] - The Red, White, & Brauen (RWB) Music Festival returns to Jasper, Indiana, for a third year. The event, presented by Shoe Sensation, takes place behind Uebelhor & Sons Toyota at 788 West 12th Avenue on Saturday, August 26, 2023. Produced...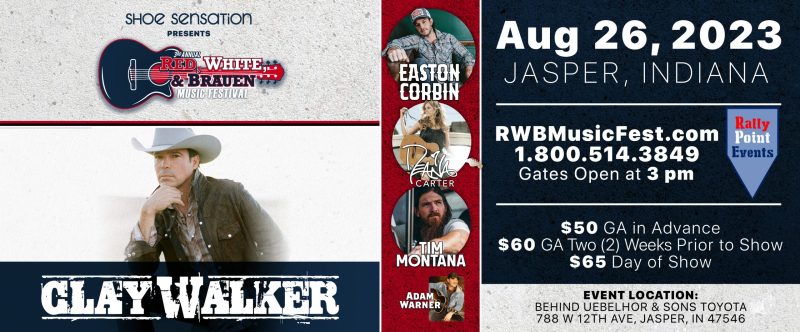 "The music groups that we bring are renowned worldwide, and especially from certain parts of Central America. Though the festival is a celebration of Latino culture, it truly is open to anyone, says Menjivar.
LATINO Festival
Switching genres once again, salsa on over to the Latino Culture Festival at in Huntingburg, IN.  This festival takes place over Labor Day weekend, September 1-2, 2023.
Event Highlights: The event is not only about coming together to celebrate Central American culture, but to share it with the entire community, says ALASI President Eber Menjivar. Festival-goers can enjoy a wide variety of options – papusas, tamales, tacos, and more – while listening to traditional Latino music played by notable bands.
Booths will be open from 4:00 p.m. to 11:00 p.m. on Friday and from 11:00 a.m. to 11:00 p.m. on Saturday.
More information about ALASI and the Latino Culture Fest can be found at: www.facebook.com/alasi.in