Locally Owned Restaurants in Dubois County
Enjoy the wide-variety of dining options in Jasper, Huntingburg, Ferdinand and the communities in between while visiting southern Indiana. No matter your craving, you are sure to satisfy your tastebuds at one of our many locally owned restaurants.
The Schnitzelbank, located in Jasper, IN has been serving residents and visitors alike since 1971! Known for their authentic German cuisine & atmosphere, The Schnitzelbank is the go-to place for good food, good drinks and good service! Not into authentic German cuisine, the "Wunderbar" Salad Bar and many other American fares will satisfy your tastebuds. Recently the Schnitzelbank was ranked in the top 10 independant restaurants in Indiana!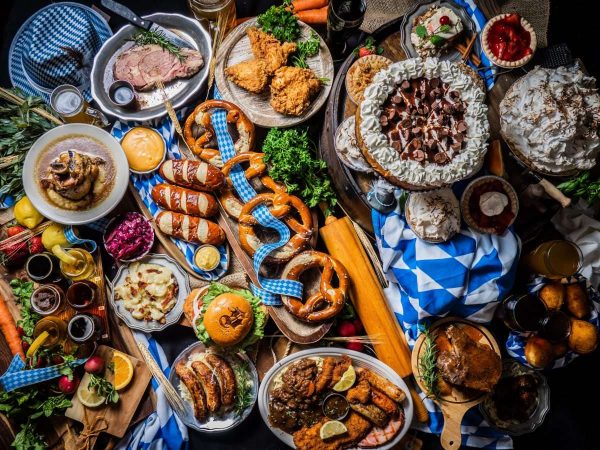 Who doesn't love margaritas & Mexican Restaurants?!  We polled locals and these are the top places to indulge in Mexican cuisine in Dubois County. Check out our blog article on celebrating Cinco de Mayo right here in southern Indiana.
Cinco de Mayo in Dubois County
Cinco de Mayo is a time for celebration, where we can appreciate Mexican culture and cuisine. Dubois County is home to some of the best mexican restaurants in Indiana, and we're excited to share our top picks with you. Each of these restaurants offer authentic and...
Looking for a good pizza "pie"? Dubois County has you covered with several local pizzerias listed on the "Za Pizza" trail with the Indiana Foodways Alliance. Check out our blog article on the listing of those restaurants.
Other great location to enjoy a pizza and a night of bowling fun with the family is Eastown Recreation Center! Check out their Facebook page for specials & fun events!
Looking for other great locally owned pizza places? GG's Pizza & Monty's in Jasper are great options!
Locally Owned Pizza Joints to enjoy in Dubois County
Who doesn't love a good pizza joint when on vacation? It seems to be a staple meal option to enjoy, especially for those Holiday World & Splashin' Safari trips with kiddos in tow. While Dubois County is typically known for authentic German cuisine, there are a...
CRAFT BBQ HOT SPOTS
Both of these popular local restaurants are located just a block off the courthouse square in downtown Jasper, Indiana! Jasper Pub n' Grub is open for lunch and dinner Tuesday – Sunday offering a wide variety of menu items, but their most known for their wings, pork bbq sandwich and craft burgers! Oink, Inc. Smokehouse & Southern Kitchen relocated to 408 Main Street in the spring of 2023.  Their menu offers a unique variety of sandwiches, platters, salads and more! 
Scream for Ice Cream
Here is satisfy every sweet tooth craving, The Dairy Barn in Birdseye and Windmill Chill in Holland offer soft-servie ice cream and a variety of specialty items to enjoy on a hot summer day. Both also offer a large variety of menu items available. Looking for home-made hand-dipped ice cream? Zax Creamery in Jasper has a wide-variety of both traditional and unique flavors available! Zax also offers a great coffee menu, muffins, donuts, and breakfast sandwiches.