370 W. 6th St., Jasper, IN 47546

Central Green is a splash pad fountain with benches for all the enjoy.  Picnic tables and a restroom facility are also available.  This beautiful park is located next to the Jasper's historic Cabby O'Neal Gymnasium

, Huntingburg, IN 47542

The Dubois County Bombers play high-quality contemporary baseball in a throwback setting at historic League Stadium.

1370 Crossroads Ave, Jasper, IN 47546

Combining the age-old game of bowling with food, fun, and friends. So put on your bowling shoes and join in on some fun.

452 East Christmas Boulevard, Santa Claus, IN 47579

Holiday World & Splashin' Safari is a family theme park and water park combo located in the nearby town of Santa Claus.

122 E 8th Street Jasper, IN 47546, Jasper, IN 47546

Hoosier Blooms has you covered when it comes to flowers.  They are locally grown and hand-cut flowers.  Beautiful blooms right from the farm to your home. Saturdays this summer (April 2nd thru September 3)  from 9:00am-1:00pm just stop by and take home …

1355 Vine St. Jasper, IN 47546, Jasper, IN 47546

HTK Airsoft operates in 50,000 sq feet of indoor playing arena which operated as a factory in the past, and features three levels. The top two levels are set up as different scenarios with engaging obstacles, and many rooms in which to host scientific …

203 S. Cherry St., Huntingburg, IN 47542

Cool off in the summer with the Huntingburg City Pool!  They have a slide and a cool splash pad for the younger kids.  Daily admission is $4.00 per person.  Children 4 and under are free.  Coupon booklet contains 20 coupons and the cost is $50.00  Coup …

256 Brucke Strasse, Jasper, IN 47546

The facility features an eight-screen digital theatre, movie showings in 3D & 2D, entertaining video game center and a concession counter.

1405 Bartley St., Jasper, IN 47546

Come beat the summer's heat and cool off at the Jasper Municipal Swimming Pool, featuring a fun slide and great swimming facilities.

, Jasper, IN 47546

We have 11 quarter based arcade machines, ranging from racing, skee ball, to claw machines.

104 E 13th St, Huntingburg, IN 47542

Legendary Lanes in Huntingburg, Indiana, is a bowling center and a place for all to enjoy. Put on your bowling shoes and join in on some fun.

7520 W. 900 S. Holland IN 47541, Holland, IN 47541

Pretty Bird Farms specializes in fresh cut flowers located in Holland, IN. They offer flower bouquets at their roadside stand, local farmers markets, U- Picks on select dates, and special orders as requested. U-pick mixed variety flowers and admission …

, Dubois County, IN

Local libraries in Birdseye, Dubois, Ferdinand, Huntingburg, & Jasper have some great meeting and community rooms available.

402 McCrillus St. Jasper, IN, Jasper, IN 47546

Puzzles & Padlocks escape room is the Jasper's first escape room.  All of the rooms are family friends.  Whether you are looking for a fun family activity, a night out with friends, or a corporate team building activity this will give you a memorab …

1013 W. 4th Ave., Jasper, IN 47546

Come join in all the fun the Skating Palace has to offer! Features include Roller Skating, Inline Skating, Roller Hockey, Parties, and more!

800 West 15th Street, Jasper, Indiana 47456

The Parklands of Jasper is a 75-acre major urban renewal endeavor that turned a golf course and surrounding woodlands into a natural destination.

131 E 16th Street, Ferdinand, IN 47532

Tri-County YMCA is a community-focused nonprofit with recreational programs & services for all ages such as exercise equipment, sports facilities, and meeting rooms.

4229 US-150 W, Paoli, IN 47454

Wilstem Wildlife Park 4229 US-150 W Paoli, IN 47454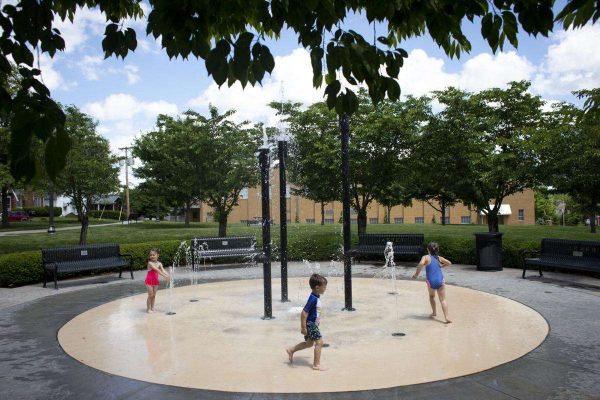 370 W. 6th St., Jasper, IN 47546
Central Green is a splash pad fountain with benches for all the enjoy.  Picnic tables and a restroom facility are also available.  This beautiful park is located next to the Jasper's historic Cabby O'Neal Gymnasium
, Huntingburg, IN 47542
The Dubois County Bombers play high-quality contemporary baseball in a throwback setting at historic League Stadium.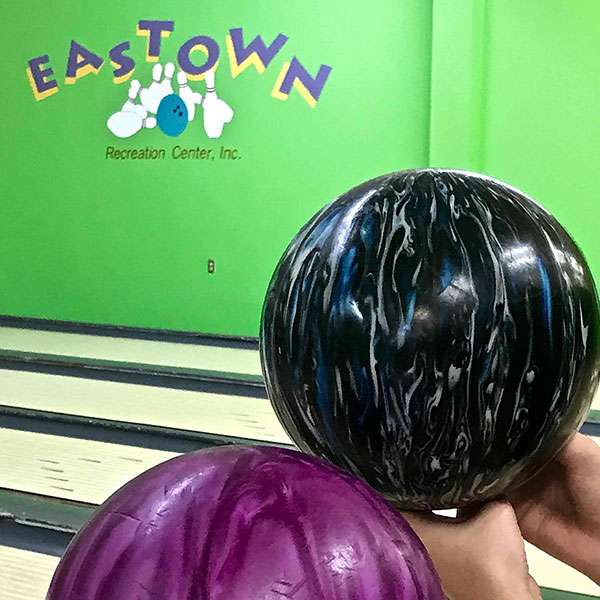 1370 Crossroads Ave, Jasper, IN 47546
Combining the age-old game of bowling with food, fun, and friends. So put on your bowling shoes and join in on some fun.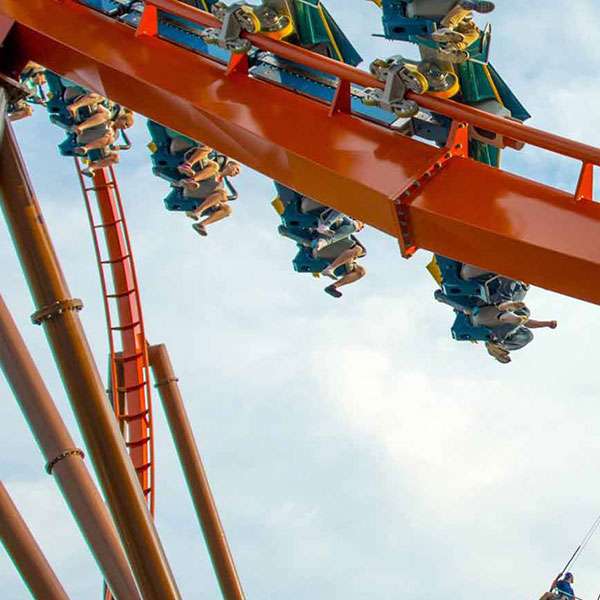 452 East Christmas Boulevard, Santa Claus, IN 47579
Holiday World & Splashin' Safari is a family theme park and water park combo located in the nearby town of Santa Claus.
122 E 8th Street Jasper, IN 47546, Jasper, IN 47546
Hoosier Blooms has you covered when it comes to flowers.  They are locally grown and hand-cut flowers.  Beautiful blooms right from the farm to your home. Saturdays this summer (April 2nd thru September 3)  from 9:00am-1:00pm just stop by and take home …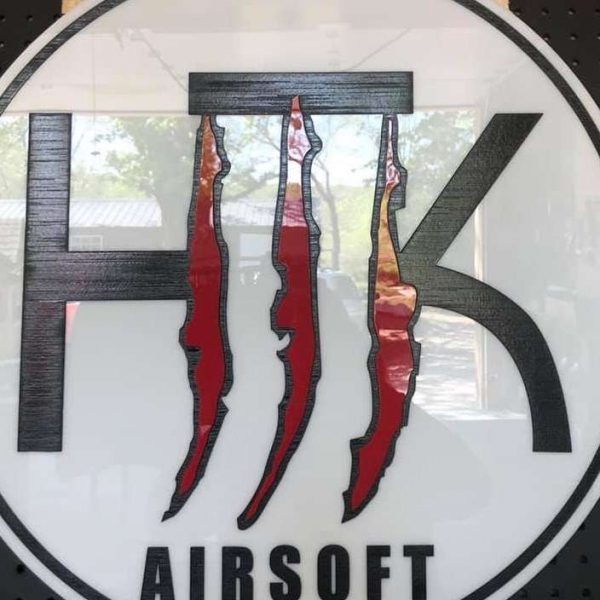 1355 Vine St. Jasper, IN 47546, Jasper, IN 47546
HTK Airsoft operates in 50,000 sq feet of indoor playing arena which operated as a factory in the past, and features three levels. The top two levels are set up as different scenarios with engaging obstacles, and many rooms in which to host scientific …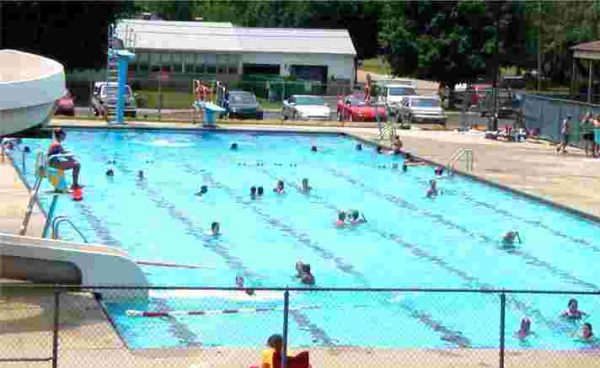 203 S. Cherry St., Huntingburg, IN 47542
Cool off in the summer with the Huntingburg City Pool!  They have a slide and a cool splash pad for the younger kids.  Daily admission is $4.00 per person.  Children 4 and under are free.  Coupon booklet contains 20 coupons and the cost is $50.00  Coup …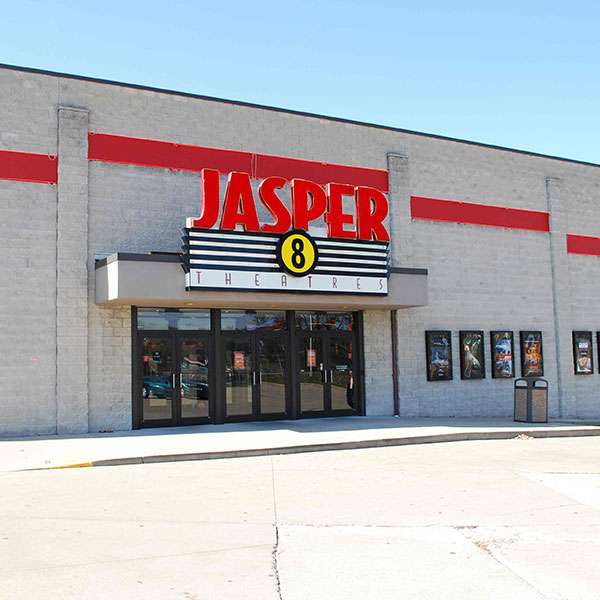 256 Brucke Strasse, Jasper, IN 47546
The facility features an eight-screen digital theatre, movie showings in 3D & 2D, entertaining video game center and a concession counter.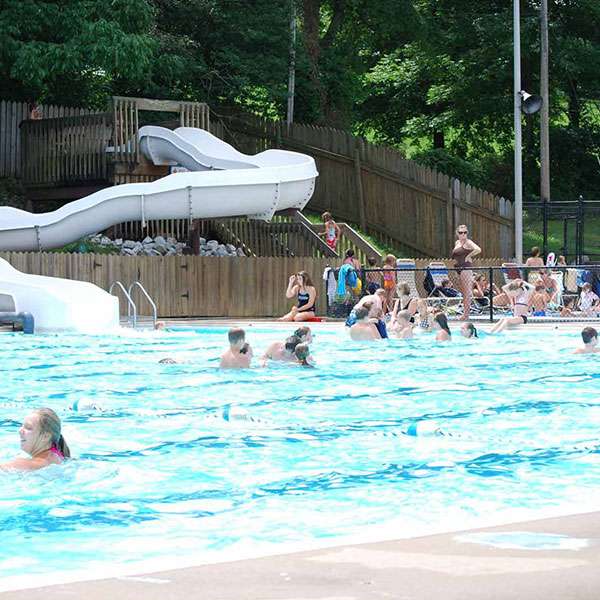 1405 Bartley St., Jasper, IN 47546
Come beat the summer's heat and cool off at the Jasper Municipal Swimming Pool, featuring a fun slide and great swimming facilities.
, Jasper, IN 47546
We have 11 quarter based arcade machines, ranging from racing, skee ball, to claw machines.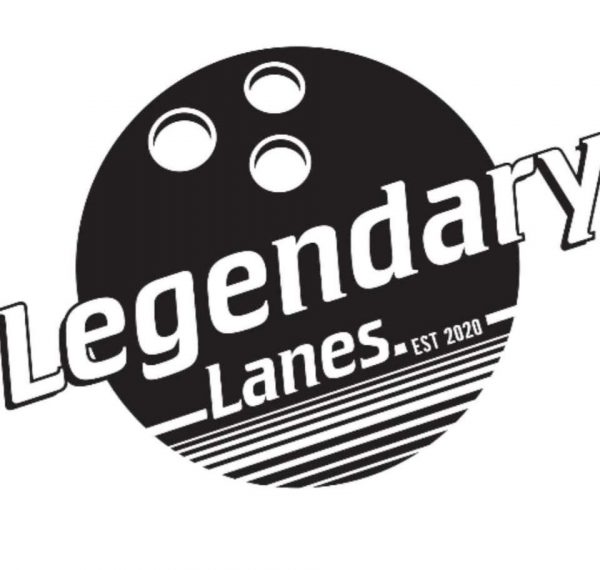 104 E 13th St, Huntingburg, IN 47542
Legendary Lanes in Huntingburg, Indiana, is a bowling center and a place for all to enjoy. Put on your bowling shoes and join in on some fun.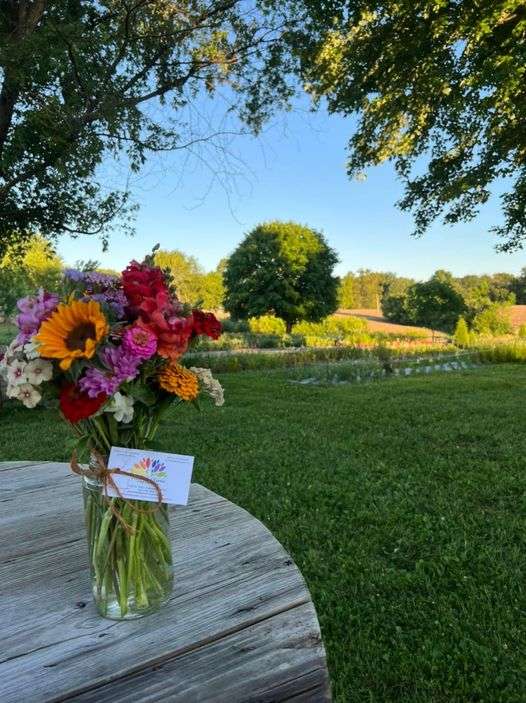 7520 W. 900 S. Holland IN 47541, Holland, IN 47541
Pretty Bird Farms specializes in fresh cut flowers located in Holland, IN. They offer flower bouquets at their roadside stand, local farmers markets, U- Picks on select dates, and special orders as requested. U-pick mixed variety flowers and admission …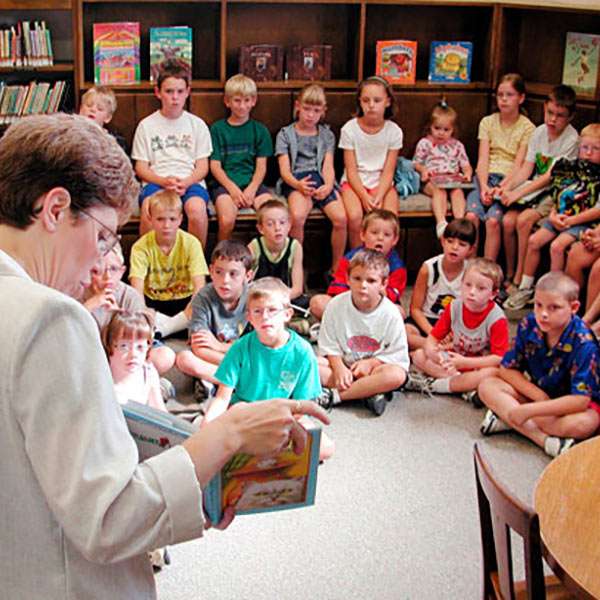 , Dubois County, IN
Local libraries in Birdseye, Dubois, Ferdinand, Huntingburg, & Jasper have some great meeting and community rooms available.
402 McCrillus St. Jasper, IN, Jasper, IN 47546
Puzzles & Padlocks escape room is the Jasper's first escape room.  All of the rooms are family friends.  Whether you are looking for a fun family activity, a night out with friends, or a corporate team building activity this will give you a memorab …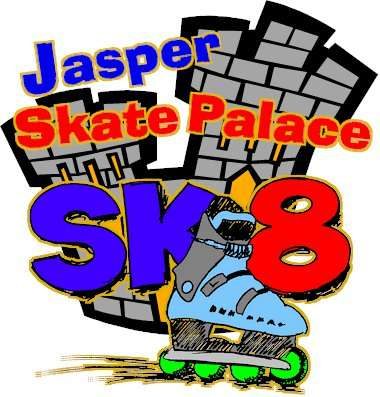 1013 W. 4th Ave., Jasper, IN 47546
Come join in all the fun the Skating Palace has to offer! Features include Roller Skating, Inline Skating, Roller Hockey, Parties, and more!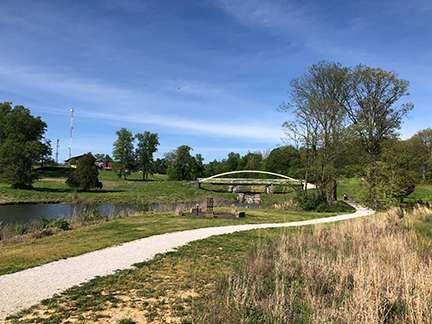 800 West 15th Street, Jasper, Indiana 47456
The Parklands of Jasper is a 75-acre major urban renewal endeavor that turned a golf course and surrounding woodlands into a natural destination.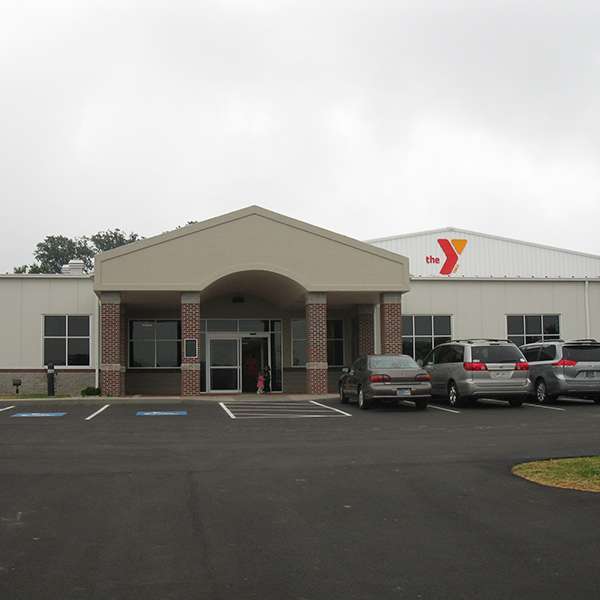 131 E 16th Street, Ferdinand, IN 47532
Tri-County YMCA is a community-focused nonprofit with recreational programs & services for all ages such as exercise equipment, sports facilities, and meeting rooms.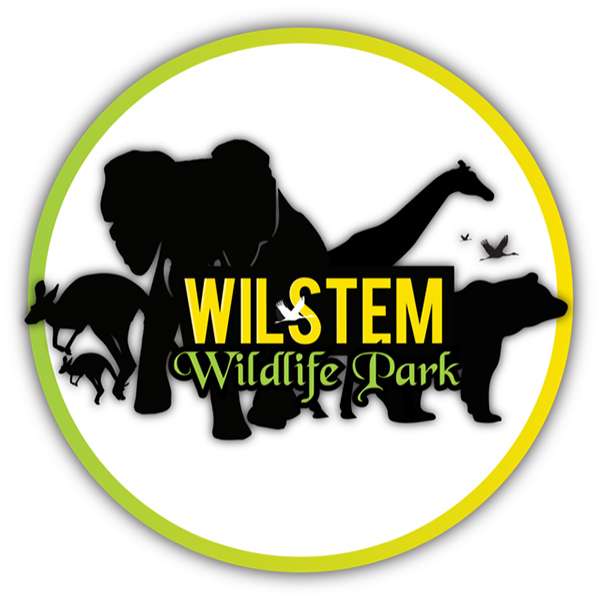 4229 US-150 W, Paoli, IN 47454
Wilstem Wildlife Park 4229 US-150 W Paoli, IN 47454