Will Hoge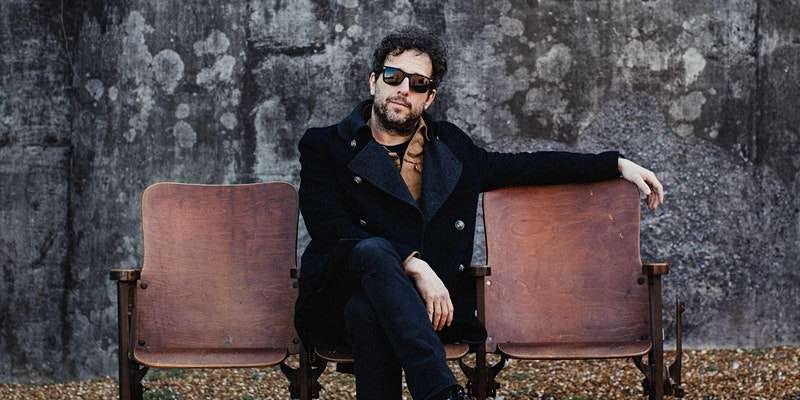 Event Details
Will Hoge
Will Hoge and his band will be rocking the Jim and Pat Thyen Performance Stage on Saturday, June 18, 2022.
Hoge performs a mix of country, southern rock, and Americana songs, and the Grammy nominated artist has a very impressive resume that he will putting on display for all those in attendance. The music will kick off at 7:30 pm EST with a 30-35 minute set from Molly O'Leary. Hoge and his band will take the stage around 8:30 pm EST.
Tickets are on sale now at www.TheNextAct.org. Reserved seating tickets on the main floor and balcony are $25 with a $40 VIP option. The VIP ticket includes preferred parking in the Matrix parking lot, a $5 concession voucher, and an exclusive pre-show acoustic set starting at 6 pm EST. Doors open for all other ticket holders at 6:30 pm EST.
Artist Bio:
For two decades, Will Hoge has carried the torch for American rock & roll, carving out his own blue-collar sound rooted in amplified guitars, melodic hooks, southern soul, and rootsy stomp. It's a sound that nods to the best moments of the past — the punch of Tom Petty's anthems; the countrified twang of Buck Owens' singing; the raw, greasy cool of the Rolling Stones — while still pushing forward into new territory, with Hoge's storytelling and larger-than-life voice leading the charge.
Trends come and go. Yet Will Hoge remains a mainstay of the Americana landscape, hitting the road year after year, turning new pages of a career whose twists and turns — including Number One hits, a near-death experience, major-label record deals, and hard-won independence — sound like stuff of some long-lost movie script.
Maybe that's why Tiny Little Movies, his eleventh album, feels so cinematic. Recorded alongside Hoge's band of road warriors, the album brims with the same electric energy that fuels his shows. These are songs for highways, hotels, the heartland, and those all-too-brief moments at home, glued together by self-reflective lyrics that find Hoge making peace with life, love, and the long ladder that leads to success.
Hoge places great importance on the freedom to stand up for his convictions and put them into his music when the time calls for it. He co-wrote "Even if it Breaks Your Heart" which was recorded by the Eli Young Band. This song reached #1 on the country charts, and it received Grammy, CMA, and Academy of Country Music nominations for best country song of the year.
Music legends have also realized Hoge's abilities, as he has toured with the likes of ZZ Top, Shinedown, Dierks Bentley, Jason Isbell, John Mellencamp and many others. In addition, Hoge has played at the Grand Ole Opry multiple times, and in his first performance, country legend Vince Gill played guitar and sang background vocals for a couple of songs.
more
Time

(Saturday) 6:30 pm - 11:00 pm