15marAll Day17FeaturedIreland St. Patrick's Celebration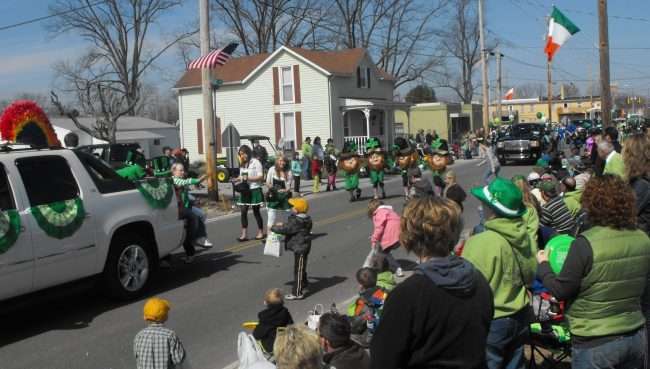 Event Details
On March 16-17, the Ireland St. Patrick's Celebration is well underway with events for all to enjoy throughout the small town of Ireland, Indiana.
Each year the town of Ireland, Indiana gathers for a town-wide celebration full of fellowship and fun! Fulfilling its namesake, Irish-inspired activities and events occur throughout the town of Ireland during St. Patrick's Weekend. Enjoy live entertainment, a parade, games, green beer, kids games, a 5K race, a craft/vendor show and of course, food booths! Come and see the town turn green!
Come a week earlier to see the official "Light Up Ireland" beginning the town-wide festivities.
The Rock Bar & Grill will be in full swing serving up green beer and featuring entertainment.
Contact Information and More Details:
For more details, visit https://www.stpatsirelandin.com or call 812-630-2204.
more
Time

march 15 (Friday) - 17 (Sunday)
Location

Town of Ireland, Indiana