29jun8:00 am11:59 pmFeaturedCelestine Streetfest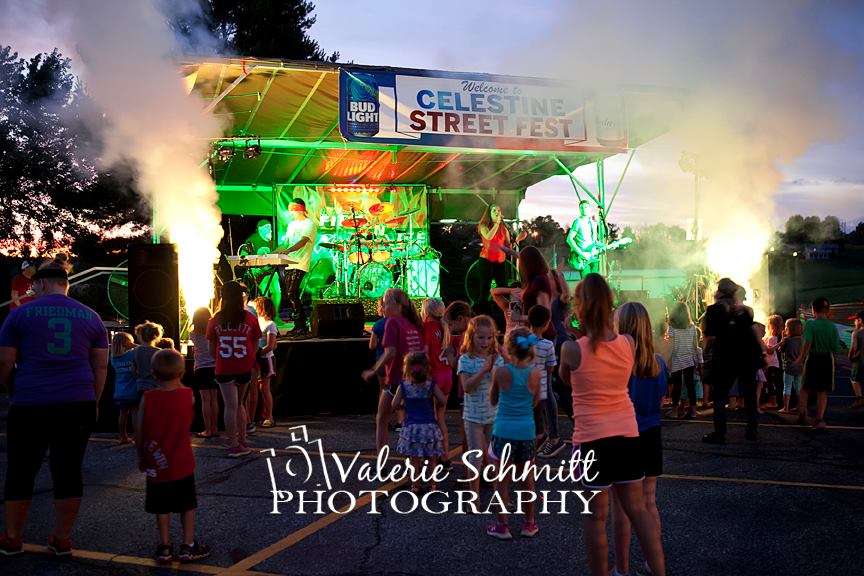 Event Details
Join in for the annual Celestine Streetfest on Saturday, June 29th, 2019 on the grounds of St. Celestine Church in downtown Celestine.
All are welcome to this small town located near Patoka Lake on the east side of Dubois County Indiana. The Streetfest is known for days full of fun events, great food, enjoyable music and most of all, lots (and lots) of friends & fellowship.
Most events, food and drink will be located in the flat east parking lot between the church and fire station. Parking will be all around the community and hillsides – watch for signs. The west side of church is available for parking with a focus on handicapped and elderly.
Celestine Streetfest is a free to attend event, all ages welcome. They hold the annual Streetfest to raise money for the needs of the Celestine Community & Celestine's Charitable Organizations.
Further information and updates are available on their Facebook Page – Give us a like and follow us!
Here is the schedule for this year:
8:00 am – Tractor Show

Everyone welcome to exhibit their tractors or farm equipment

8:00 am – "Super" 5K Run/Walk

Register at St. Celestine Hall. Race will start front of Elementary School. Finish will be at St. Celestine Carport.

9:00 am – Free Kids Fun Run
10:00 am – Hamburger Stand Opens
10:00 am – 2:00 pm – Bungee Trampoline Jumper – $5 a Session
10:00 am – 8:00 pm – Kid's Inflatables
10:00 am – 8:00 pm Kids Booths Open / Kids Zone Opens
10:00 am – Sign-up for Kids Races
10:30 am – 1:00 pm – Kids Races – Under Big Tent

Hot Wheel Race (Ages 0-7)
Kiddie Tractor Pull (30-75 lbs.)
Pedal Pull (9-12 year olds)

11:00 am – Dubois County Country Cloggers – On Main Stage
11:30 am – Sheephead Signup – West Tent
12:00 pm – 4:00 pm – Kegs & Corks – Wine and Craft Beer Tasting
12:00 pm – Sheephead Tourney – West Tent

Presented by Sander Processing

12:00 pm – German Beer Garden Opens
1:00 pm – Community Scavenger Hunt
2:00 pm – Cornhole Tourney Signup – Main Tent
3:00 pm – Cornhole Tourney Begins

Presented by: WBDC – FAREWELL TOUR!

4:00 pm – 9:00 pm Meal Stand Opens

Air-Conditioned Dining Area available in St. Celestine Hall for people to carry their meal and drinks from the stands

4:00 pm – Mass at St. Celestine Church
4:00 pm – 7:00 pm – Dunking Booth
5:00 pm – On Stage Games / Contests / 240-Wheel
5:00 pm – 9:00 pm – Bungee Trampoline Jumper – $5 a Session
6:00 pm – 11:00 pm – Mechanical Bull
7:00 pm – 10:30 pm – Live Music by MellenCougar from Chicago

John Mellencamp tribute band plus 70s and 80s rock classics
With Performances from Special Guests Toby Myers & Moe Z MD – former John Mellencamp band members!
With Special Guest Vocalist Bobby Clark (co-writer of John Mellencamp's most recent hit single about Grandview IN.)

10:30 pm to ??? – Party DJ Music by Boogie Tunes
Time

(Saturday) 8:00 am - 11:59 pm Eastern Time
Location

St. Celestine Church

6864 E State Road 164, Celestine, IN 47521