225 River Centre Landing Suite M Jasper, IN 47546, Jasper, IN 47546

Café Piña is a new restaurant in Jasper, IN, with a focus on creative, seasonal, and fresh foods. Helmed by chef Claudia, who formerly worked with Wolfgang Puck catering events like the Oscars and the Grammys, Café Piña is a versatile business with so …

1825 Main Street, Ferdinand, IN 47532

The Cascade Cafe, located in Ferdinand, Indiana, is a family-owned and operated breakfast restaurant, serving home-style traditional breakfast plates, from bacon, eggs and hash browns to homemade biscuits and sausage gravy. Come enjoy a delicious break …

8 IN-145, Birdseye, IN 47513

Come get your pizzas, sandwiches & ice cream! We only accept cash or checks ONLY! NO DEBIT CARDS.

312 N. Main Street, Huntingburg, IN 47542

Fry'D is serving up epic fries, custom burgers, and savory wings! Throw some axes at Chop'd!

410 E. 4th Street, Huntingburg, IN 47542

Start your morning with a trip to Kim's Coffee on 4th Street in downtown Huntingburg. Specialty coffees & a great atmosphere!

209 E 6th St. Jasper, IN 47546, Jasper, IN 47532

All of the options for shakes, energy bombs, teas, & coffees!

1150 Main Street, Ferdinand, IN 47532

Main Street Bistro is now OPEN! Hours are 11:00am-3:00pm Monday-Friday

1102 Newton Street, Jasper, IN 47546

Midwest Cafe and Market is a locally-owned market specializing in breakfast muffins and coffee, salads, health snacks, and dietary supplements.

304 E. 4th St., Huntingburg, IN 47542

Old School Cafe is located along Huntingburg's Historic 4th Street. A local eatery with unique decor showcasing local sports teams.

511 N Newtown St., Jasper, IN 47546

The Parlor MISSION We are a craft doughnut and coffee shop offering an array of unique bakery items, including our original layered doughnuts; vegan, gluten-friendly, and keto-friendly products; artisanal breakfasts; and specialty coffee.  Our goal is …
225 River Centre Landing Suite M Jasper, IN 47546, Jasper, IN 47546
Café Piña is a new restaurant in Jasper, IN, with a focus on creative, seasonal, and fresh foods. Helmed by chef Claudia, who formerly worked with Wolfgang Puck catering events like the Oscars and the Grammys, Café Piña is a versatile business with so …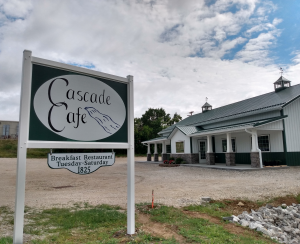 1825 Main Street, Ferdinand, IN 47532
The Cascade Cafe, located in Ferdinand, Indiana, is a family-owned and operated breakfast restaurant, serving home-style traditional breakfast plates, from bacon, eggs and hash browns to homemade biscuits and sausage gravy. Come enjoy a delicious break …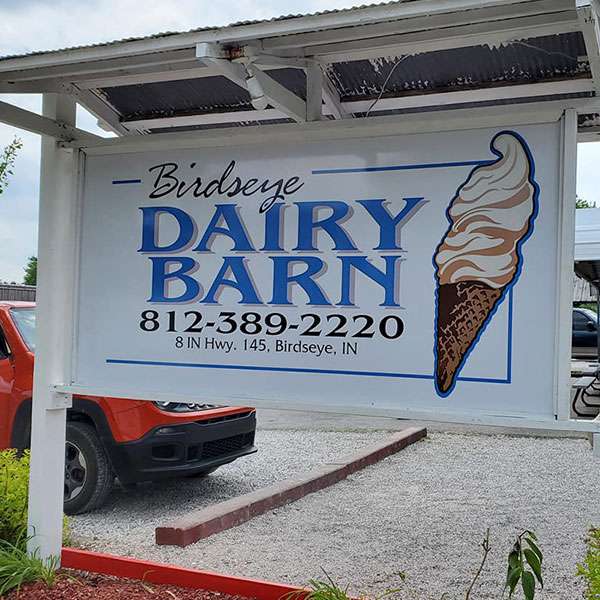 8 IN-145, Birdseye, IN 47513
Come get your pizzas, sandwiches & ice cream! We only accept cash or checks ONLY! NO DEBIT CARDS.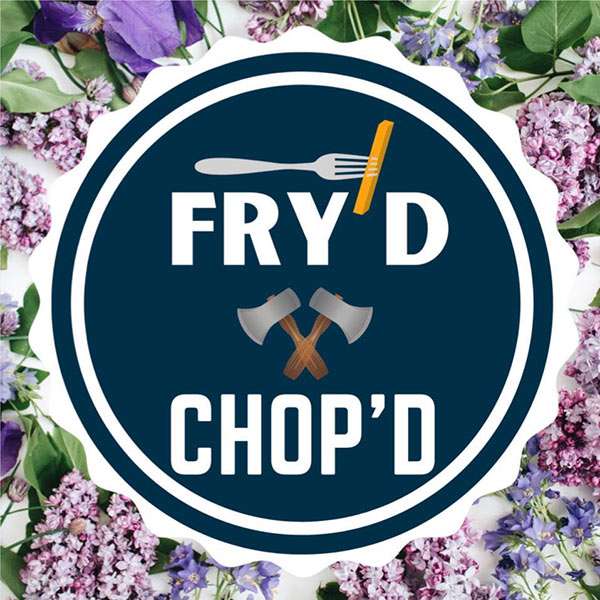 312 N. Main Street, Huntingburg, IN 47542
Fry'D is serving up epic fries, custom burgers, and savory wings! Throw some axes at Chop'd!
410 E. 4th Street, Huntingburg, IN 47542
Start your morning with a trip to Kim's Coffee on 4th Street in downtown Huntingburg. Specialty coffees & a great atmosphere!
209 E 6th St. Jasper, IN 47546, Jasper, IN 47532
All of the options for shakes, energy bombs, teas, & coffees!
1150 Main Street, Ferdinand, IN 47532
Main Street Bistro is now OPEN! Hours are 11:00am-3:00pm Monday-Friday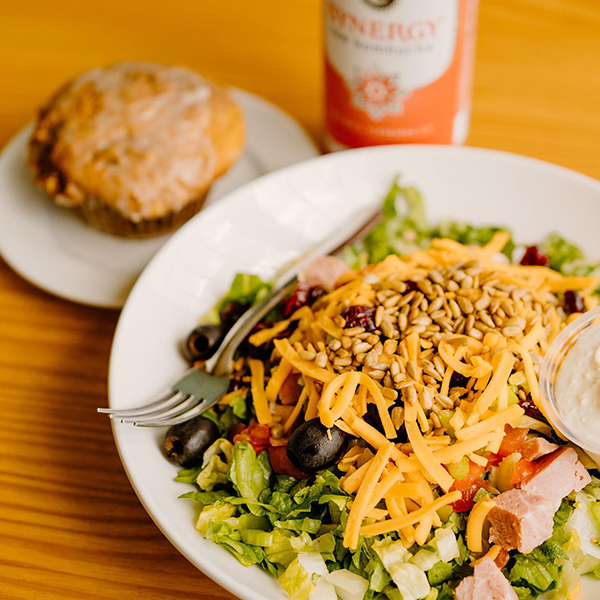 1102 Newton Street, Jasper, IN 47546
Midwest Cafe and Market is a locally-owned market specializing in breakfast muffins and coffee, salads, health snacks, and dietary supplements.
304 E. 4th St., Huntingburg, IN 47542
Old School Cafe is located along Huntingburg's Historic 4th Street. A local eatery with unique decor showcasing local sports teams.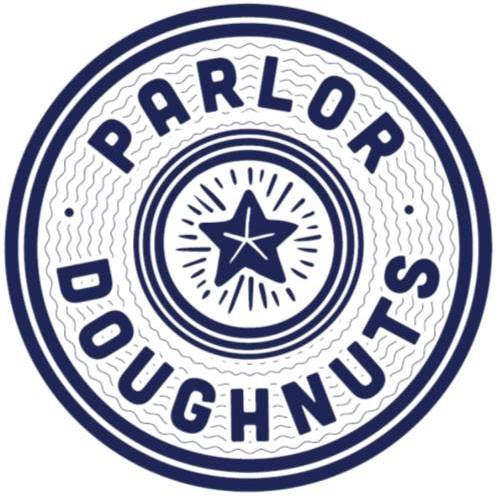 511 N Newtown St., Jasper, IN 47546
The Parlor MISSION We are a craft doughnut and coffee shop offering an array of unique bakery items, including our original layered doughnuts; vegan, gluten-friendly, and keto-friendly products; artisanal breakfasts; and specialty coffee.  Our goal is …